Four essential steps to bring your customer experience into the 21st century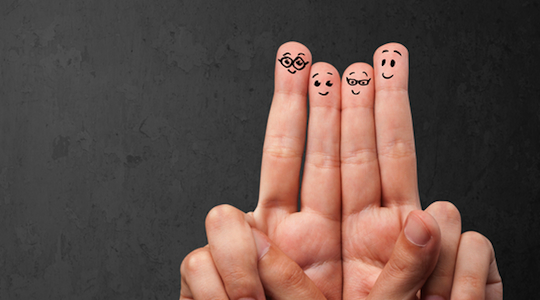 Scott McMillan, general manager for business consulting at Salmat, offers advice on how to leverage new technologies to improve customer experience.
Managing the customer experience is becoming increasingly difficult as communication channels multiply and customers become more demanding of brands.
A lack of cohesion between technology systems when dealing with the multiple communication channels used by consumers makes it difficult for customer experience management professionals to maintain customer loyalty.
Delivering the right experience for your customers is arguably the most powerful differentiator an organisation can possess.
Recent research from Salmat however reveals 63% of organisations said technology was one of the top inhibitors for customer management.
With contact centres struggling to keep up with the proliferation of communication channels, multiple technologies and increasing customer sophistication, how can you bring your customer experience into the 21st century?
1. Make it easy for the customer
Making it easy for your customers to do business with you is still a differentiator for organisations when really it should be common practice. Customers expect things to be easy and when they have to expend more effort than they expect, they leave. Research from Siegel and Gale found the world's simplest brands – the ones easiest to deal with – have outperformed the average global stock index by 170% since 2009.
To create an effortless experience, you need to recognise the need to focus on customer engagement, get support from the organisation to create a vision for delivery, identify the friction points and create a roadmap for success. Start by asking how easy is it for customers to do business with you, which obstacles and barriers you need to remove, and what you want to achieve by making things easier.
2. Go multi-channel, seamlessly
Salmat's research found 25% of organisations pointed to multi-channel communication as their biggest customer management challenge. The solution is to stop treating channels independently and integrate platforms to create a single customer view. After all, customers don't see email, web chat and voice as individual channels; they view each interaction as doing business with you and, as they switch channels through their journey, they expect the interaction to continue without a glitch. Just like any other conversation. The conversation should be continuous regardless of the channel they choose and should flow on from their last interaction.
In the contact centre, this means agents' desktops should be unified to provide customer history and context across channels. This allows agents to see how the customer has previously interacted with the organisation, to respond in the right way, and connect the customer journey from end to end.
3. Simplify technology
Recent research by Ventana showed 49% of organisations struggle to integrate the systems required to support the customer experience. Yet it is an integrated approach to technology that will equip your contact centre to manage the 21st century customer.
Stop adding channel after channel without integrating them into your legacy system or environment, and instead look for a solution that gives you the flexibility to create the seamless environment you want for your customers, like the cloud.
By taking advantage of the cloud, contact centres can switch to a completely integrated environment where all customer conversations are held in a central source. Choose a platform that provides the ability to switch channels on and off by demand.
4. Up-skill staff
Don't underestimate the power of a skilled, motivated workforce in getting closer to the 21st century customer. More than 32% of organisations cite people and capability as a barrier to better customer management, yet it is one of the simplest challenges to overcome. Set your staff up for success:
Provide coaching and training to ask the right questions and listen to what's being said,
establish employee engagement programs to create engaged and motivated staff who will deliver a seamless effortless customer experience,
empower staff with well-designed processes to simplify their work, and
ensure agents have the right technology to deliver a seamless, consistent customer experience, such as agent desktop systems and single customer view multichannel platforms.
Stay flexible and monitor
Technology alone will not deliver a competitive advantage: it's what you do with it to develop a low effort customer experience that matters. This includes collecting feedback and measuring customer satisfaction. How and when you ask customers for feedback is key to your customer experience design and planning. But more important still is how you interpret the results and put these insights into action to improve the customer experience. In a recent survey by Accenture, 65% of customer experience 'masters' compared with 10% of 'laggards' said their customer metrics are effective in providing actionable insight to improve the customer experience.
Things aren't going to stop evolving, so your contact centre needs to be flexible enough to anticipate and respond to the changes in customer preferences and communication channels as we head into the future.