Global agency group overhauls operations with group-wide adoption of marketing cloud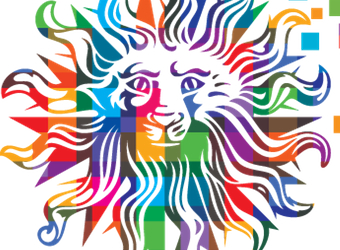 Global marketing services holding group, Publicis Groupe and digital marketing technology vendor, Adobe have announced a strategic partnership to create a group-wide marketing technology platform. There are even plans for a data co-op, where clients and publishers can opt in to share data.
It's being heralded by the companies involved as the industry's first group-wide, end-to-end marketing management platform that automates and connects all components of a client's marketing efforts.
Called the 'Publicis Groupe Always-On Platform', it is standardised on Adobe Marketing Cloud, all agencies across Publicis Groupe will be able to create content, access marketing intelligence, identify and build audience segments, deliver campaigns, and track and measure marketing performance through a unified technology and data structure.
The platform will be anchored in the group's ad-tech division, VivaKi as an open framework. Each agency will be able to deploy and brand it uniquely. Agencies currently slated to access the system include BBH, DigitasLBi, Leo Burnett, MSLGROUP, Publicis Worldwide, Razorfish, Rosetta, Saatchi & Saatchi, Starcom MediaVest Group, VivaKi and ZenithOptimedia.
The collaboration is expected to drive growth across the two companies, and accelerate Publicis Groupe's goal to make combined digital and emerging market revenue 75% of its business by 2018.
Maurice Levy, chairman and CEO of Publicis Groupe, said in a statement: "Publicis Groupe will be the first agency holding company to offer clients an integrated set of digital marketing solutions across all key marketing and creative agencies.
"We are solving a core marketing dilemma for our clients by enabling them to more personally interact with their customers and tell relevant, powerful stories at scale, while successfully navigating the complex digital landscape."
Stephan Beringer, VivaKi's chief growth officer, said the group is essentially creating a new operating model stitching together multi-agency services, technologies and workflows. "By converging the forces of marketing technology, data, creativity and strategy, we eliminate silos, optimise delivery and maximise the investments made in ad budgets, talent and consumer engagement," Beringer said.
The platform is scheduled to provide Publicis Groupe agencies and their clients with four solutions to solve current marketing challenges:
Multi-touch attribution – going beyond 'last-click' attribution models,
Audience understanding – a data-management platform will produce a robust set of customer profiles, segmentations and vertical insights,
Campaign/marketing automation – will allow all marketing functions to coordinate efforts by acting on the same data, including an agreement across the agencies for cross-channel campaign management for search and social buy-side optimisation,
Content and experience management –  to enable teams, wherever they sit inside the network, to easily and effectively create, manage, and control valuable digital assets.
VivaKi will also develop a data co-op where clients, and ultimately publishers, can opt in and contribute data in exchange for even richer customer profiles, vertical insights and customer intelligence.
Both Adobe and Publicis Groupe will invest in joint sales and marketing, including retaining a dedicated team of strategists and business development specialists to innovate and bring the platform to market.