One way Australians are (very) different to the British: click-through rates on Facebook ads
Australians a very different to the British when it comes to clicking on ads on Facebook. According to data from ad-tech company Marin Software, the British take the number one position for click-through rate (CTR), while the Australian market has one of the lowest CTRs.
In what should be some useful intelligence for brands planning multi-regional campaigns, the figures below show the CTRs for Facebook Marketplace ads (the display ads that are served in the sidebar, not in the content stream) across Australia, Europe, the UK, Japan and the US, as well as cost per click (CPC, all in US dollars for comparison).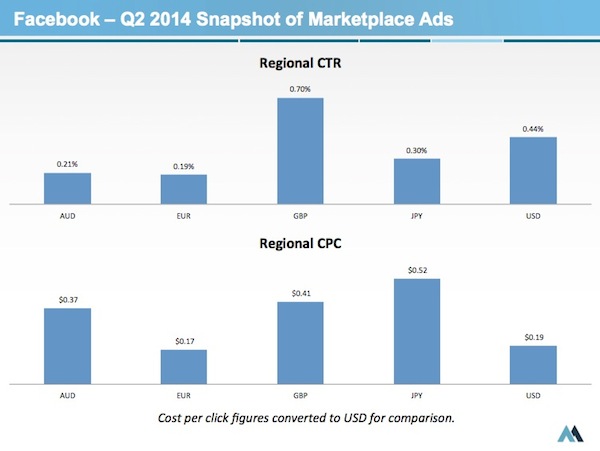 Note: this data comprises an analysis of ads served through Marin Software's platforms – other platforms are available.
Marin also looked at the data from the £500m of UK online advertising spend it manages and tracked which type of device the consumer was using. In the UK, over half of all clicks were made from mobile devices. This compares to the rest of the globe where only one-third of clicks came from mobile devices.
British consumers are much more likely to actively engage with ads on smart devices – the CTR of ads on mobiles and tablets is 65% higher than on desktops.
According to Marin, native Facebook advertising, such as promoted posts, gets more traction in Australia.