Hey, that's my data! How financial services brands can prove they're trustworthy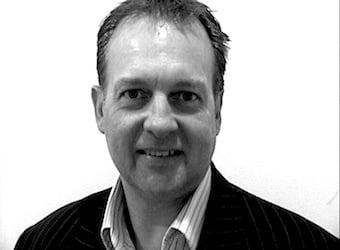 We've all had The Call.
Mine came a few months ago, as I was watching the cricket with my son at the SCG.  My bank wanted to confirm that I had just made a purchase for groceries. They suspected fraud – not because it was a high value transaction in a faraway country, but because this is a card I normally use for hotels, taxis and other business expenses.
Not bad. I was happy to know that the bank was endlessly trawling my transaction data to pick up on potential problems – my personal anti-fraud assistant.
Imagine your bank was more like a personal assistant.  Imagine a bank that offered advice, truly relevant services and organisational tools – without a product push.
For example, I'd be happy for my bank to remind me when school fees are due and offer tips for organising my finances to cover it. This type of relationship between banks and customers is within reach.  There is a goldmine of data available waiting to be translated into innovative services that flip the banking experience on its head.
What's stopping this is trust.
Digital consumers are complicated creatures. We want it all: better security, improved services and a more personalised experience. But our wariness about sharing private data makes that hard to deliver.
A recent Infosys global research study polled 5000 digitally savvy consumers in five countries (including 1000 in Australia) about their attitudes toward data sharing in the banking, retail, and healthcare sectors.
The research revealed security as a leading priority for banking customers, with 88% of Australians actually wanting their banks to mine their data to uncover potential fraud. 79% even said they would consider switching banks for greater security. This should send a clear signal to marketers at financial institutions looking for ways to compete for customer loyalty. There is a huge opportunity for Australian banks to differentiate and showcase their security sophistication.
But the research also showed serious hesitation among consumers about sharing personal data, or having the bank mine data, when the value equation is unclear.
Australians are generally willing to share details such as email address (75%) and postcode (63%)  with their banks in exchange for a more personalised service and customised offers. However, they are very reluctant to share social media profile information (11%) or details of investment accounts held with other financial institutions (12%). Overall, little over half were convinced about information being tapped to offer customised financial products and services (54%).
The good news for financial services marketers is that consumers are generally more willing to share personal information with banks than with retailers or even healthcare providers.
'Big data' is definitely already on the agenda for Australian banks, but this research highlights the challenges they face when it comes to using this data for marketing purposes. There is a clear privacy line that customers won't cross, particularly with their social media profiles.
Financial services marketers today are charged with the task of developing strategies that close the gap between digital consumers and their financial institutions. They need to convince customers about the benefits of sharing information before they'll be willing to divulge.
So how do banks prove they're trustworthy?
Think of trust as a bank account in itself. Every time banks deliver a data-driven service that adds clear value – like that call I received at the cricket – the trust balance goes up.  But when we get an irrelevant product push or read the headlines about the latest security lapse, the trust balance drops quickly.
The recent shift from product-based to service-based marketing campaigns is a step in the right direction, provided the experience matches the promise.
Financial services companies need to draw on the wealth of data they've always had – from transaction data to call centres and even paper-based records – and marry it to newer sources such as social media and smart devices.
For example, look at the US arm of Progressive Insurance, which offers both customers and non-customers the option of installing a small device in their car to monitor their driving behaviour for a month. Seven in 10 drivers end up with lower premiums. And Progressive not only harvests new customers, but also a wealth of data that will improve their underwriting and marketing sophistication.
Using integrated intelligence systems like this, which augment raw customer data with non-traditional data sources and real-time feedback, is the way smart marketers will help deliver real customer and business value going forward. That's a big deposit in the trust account.
I don't pretend this is easy: the challenge of tearing down silos between these disparate and growing data sets is real.  But so is the prize.