How Atlas Copco is countering low-cost competition by building great customer relationships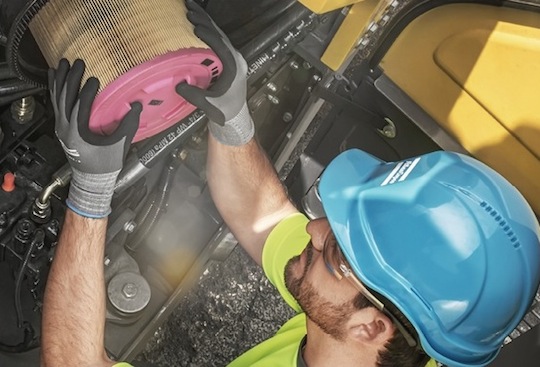 Atlas Copco is countering challenges from cheaper competitors with a renewed focus on customer feedback and empowered frontline staff, write Tom McNamara and Asha Moore-Mangin.
* Updated 21 August 2015: Atlas Copco says it has 7000 technicians working worldwide. This article originally stated there are 4000.
In some ways Swedish industrial equipment manufacturer and service provider Atlas Copco can be thought of as like an Ikea for the mining and manufacturing industries. And just like at Ikea, service, and developing and maintaining a relationship with its customers is of paramount importance to Atlas Copco.
The well designed and precisely engineered tools, air compressors, drills and assembly systems of  are sold in more than 180 countries. The company's products are recognised the world over for their quality, sustainability and respect for the environment.
But in spite of its excellent reputation among industrial customers, the company is facing challenges just like any other. A main one is from the increasing number of low cost providers who can perform the aftermarket repair and maintenance services that Atlas Copco would normally carry out for the customers who buy its products.
To meet this challenge to its dominant market position, Atlas Copco has increased its commitment to customer service and customer relations.
The company already has a whole division dedicated just to service, with over 4000 7000 technicians and service people spread around the globe. This world-wide presence gives Atlas Copco an advantage when it comes to servicing international accounts or demanding customers who have vital operations in remote locations.
This  commitment to its customers has resulted in high levels of service and overall satisfaction, as well as a high degree of brand loyalty. This has allowed Atlas Copco to form close and enduring relationships with some of the largest companies in the world (Procter & Gamble, Coca-Cola, Nestle, and Pepsi, to name just a few).
There are two key components that help Atlas Copco to successfully manage the relationship that it has with its customers.
One is the rigorous and detailed analysis that the company carries out every month regarding the feedback that it gets from the people who buy its products and services.
The second is the well trained and highly motivated employees who interact with customers. By having a better understanding of  customers' needs and wants, and then relaying this information to field technicians, while at the same time providing them with required resources, Atlas Copco is seen by many as having a better value proposition than other lower priced competitors.
Through the close relationships that the company has nurtured over the years, Atlas Copco learned that customers were demanding better service levels with regard to the provision of spare parts and the ability to provide timely repairs and service. As a result, the company was able to quickly open up new distribution centers as well as make internal changes to its sales and service operations.   
For Atlas Copco, the most important part of a customer relationship is after a product is sold. What the company does is promote its after-sales service contracts, which give the customer peace of mind while at the same time allowing Atlas Copco to foster a long-term commercial relationship that is mutually beneficial.
Tom McNamara is an assistant professor at the ESC Rennes School of Business, France, and a former visiting lecturer at the French National Military Academy at Saint-Cyr, Coëtquidan, France. 
Asha Moore-Mangin is a senior lecturer at the ESC Rennes School of Business, France, where she teaches law and human resources management. She has also done consulting and coaching work for international companies.