How live chat can increase visitor engagement and conversion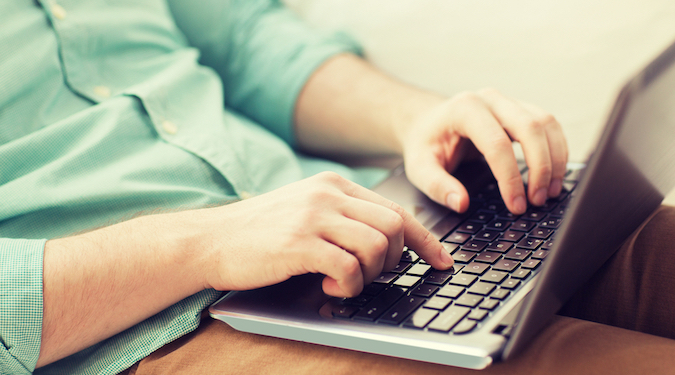 Sponsored content: this article was commissioned by Boldchat to let readers know they can access a free copy of the '2015 Live Chat Performance Benchmarks' research report.
_
The '2015 Live Chat Performance Benchmarks' research report shows that brands that effectively employ live chat online can expect to see greater engagement results and conversion rates from those who visit their sites.
The third edition of the study, it builds on the 2009 benchmarking report, which queried data across Boldchat by Logmein's entire customer base, and the 2012 version, which also included additional measures.
Furthermore, the study revealed that customers who engage in chat, or 'chatters' are more likely to convert and more likely to spend more on each purchase.
Original goals for the study was to present benchmarks for a wide variety of live chat operational practices, uncover implementation differences affecting key live operational issues and test the statistical causality of live chat operational best practices.
It also sought to differentiate between mobile and desktop visitors and chatters, as strikingly, it was discovered that 35% of site visitors were on mobile devices.
Live chat and conversion rates
Chatters spend 60% more per purchase than non-chatters,
chatters are 2.8 times more likely to convert than visitors who don't chat,
chatters buy, on average, 12% of the time (14% on desktop and 7% for mobile) and
1.6% of website visitors engage in chat (1.7% on desktop and 1.4% on mobile).
Proactive chat
Proactive chat, when a site issues a form, image or other component overlaying a website inviting a visitor to chat, sees higher engagement, with 6.6% of visitors accepting invitations to chat (7.3% on mobile and 6.2% on desktop).
Missed data opportunities
Pre-chat surveys
Many websites try to collect information about their visitors before initiating chat usually to filter out unwanted or unnecessary engagements, or to be able to provide more personalised service. Results of the study show that 55% of visitors abandon a chat when presented a pre-chat form.
This confirms that visitors are becoming less willing to complete a form or provide personal information, as 47% abandoned chats in 2012 and only 39% abandoned after receiving pre-chat forms in 2009.
Unavailable email form
When website operators are not available to chat, many use an email form to capture lead information for later follow-up. The average amount of website visitors who will submit an email form when presented to them is on the decline, at only 11%, from 17% in 2012 and 23% in 2009. This perhaps suggests visitors are less patient, and unwilling to wait for a follow up.
Conclusions and tips
Mobile browsing is here to stay
Mobile use made up 35% of traffic measured in the study. While mobile visitors are slightly less likely to convert, they have a higher acceptance rate for proactive chat invites. Websites must be designed with a chat implementation that is mobile friendly. Mobile and desktop are different and must be treated and targeted differently.
Use proactive chat invitations: they increase engagement, especially for mobile.
Limit pre-chat forms: unless absolutely necessary.
Click here for your free copy of the study