How to make sure your marketing is working for you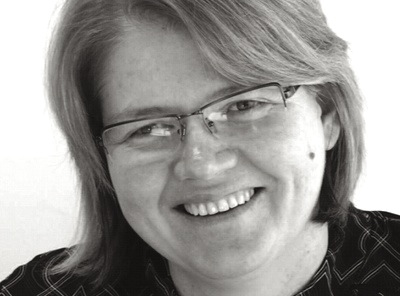 Ever felt like you were pouring money down a drain we call 'marketing'? Marketing is a great tool to reach and engage with customers if done correctly, but when it is done ineffectively it is just an unnecessary strain on your time and money.
So how do you know if you are going about your marketing in the most effective way?
Track it
With an ever increasing variety of marketing channels available, measuring the true impact of marketing can be overwhelming. But it is necessary to track with as much detail as possible in order to know if a marketing strategy is working for your business and is delivering the best ROI possible.
The first step to success is finding out what is working and what isn't so budgets can be distributed accordingly. To do this effectively, you need to make sure you have a complete picture of how your marketing is working for you.
An effective and simple method is call tracking which shows you what is driving customers to call you. It allows you to capture and measure your leads by determining where, when and how you received phone calls from your customers.
It also tracks from which campaign the phone call originated. So if your business has an online banner ad, outdoor marketing campaign and a website, call tracking will allow you to easily see which advertisement attracted the interest of the customer who is calling you. You get an insight into what is motivating your customers to respond.
You can then use this information to identify which campaigns and promotions are working best, allowing you to transfer your budget to those campaigns and discard the ones that aren't working.
Marketing is only the first step
Marketing may make potential customers aware of your offerings, but in order to get them over the line to purchasing, becoming a loyal customer, or becoming an advocate for your business, you need to follow a few rules:
Deliver on your promises. If you market yourself as the 'friendliest company in town' make sure all of your staff follow this mantra in everything they do, from answering the phone, to greeting customers, to dealing with complaints. This doesn't only apply to face to face interactions – be mindful of this when using social media, on the phone or through a website or email.
Follow up. On complaints, compliments, everything. Don't be annoying about it, just let the customer know their feedback is being dealt with and what the final outcome is. This will make them feel valued by your business.
New isn't always best. While new customers are great, don't get caught up in attracting them to the detriment of loyal clients. We've all fallen victim to this: campaigns which say 'Join now and we'll give you a $50 gift voucher'. Most long-term customers will be wondering 'What about me? I've been a loyal customer for ten years'. As with all relationships in life, building customer loyalty takes times and effort but is worth the output.
Don't be afraid to change
If you do track your marketing campaigns and the numbers aren't what you hoped, don't be afraid to throw out the idea and start again, or take parts you think may be connecting with customers and rework others.
The world we live in is one of rapid change and we have to be constantly moving to keep up. Even if your marketing campaigns are working well, is there something different you can try? A different social media platform, a toll-free number or outdoor advertising?
You never know who you may attract to your business just by trying a different tactic or method. Potential new customers are everywhere – you just need to let them know where you are.