How urban brand-utility can reframe advertising and reconnect people, brands, agencies and governments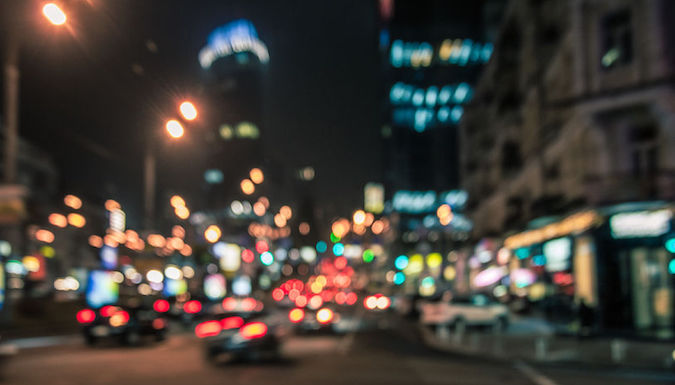 Urban brand-utility could be the approach that meaningfully and profitably reconnects people, brands, agencies and local governments, writes Sérgio Brodsky.
This article originally appeared in The Versus Issue, our February/March issue of Marketing magazine.
The advertising industry is a catalyst of knowledge, talent and opportunity.
Nonetheless, strategic communications agencies are struggling to innovate and counter the growing threat coming from management consultancies, startups, savvy corporates, Google and Facebook.
Innovation is desperately needed and having guts is just as important as brains. The uncertainty of outcomes, the inability to guarantee a sure-fire hit and the resources it will soak up will consistently challenge innovation efforts.
Top-down short-termism and sluggish processes pose serious limitations for braver thinking and doing. But, in the words of musician Leonard Cohen: "There is a crack in everything. That's how the light gets in."
An exceptional customer experience, especially against the more sophisticated foreign companies that entered Australia (e.g. H&M, Aldi and gradually Amazon), is where marketing needs enlightenment. As evidenced by the 2016 SMG Media Futures research "51% of Australian businesses believe CX is their most exciting opportunity but only 6% of marketers feel they are successfully implementing it".
When it comes to advertising, a shift from interrupting to enhancing people's moments, specifically in the context of cities, marks a turning point for the industry.
The urbanisation megatrend wholly underpins other forces shaping the way we live, now and in the future, according to numerous studies from the UN, the World Bank and CSIRO, to name a few.
Although cities only occupy 2% of Earth's landmass that is where 75% of consumption and an even higher percentage of advertising concentrates. As a consequence of increased demand for ever more comfortable lifestyles, the existing urban infrastructures have been feeling their 'growing pains' for over a decade now.
From energy to education, health, waste-management or safety, cities' services are struggling to keep up with their larger and 'hungrier' populations.
The strategic opportunity is to reframe advertising from the promotion of conspicuous consumption to becoming a regenerative force in the economy of cities. That means, using brand communication touch points as more than mere messengers, but rather delivering public utility services.
I coined it 'urban brand-utility', an approach that can meaningfully and profitably reconnect people, brands, agencies, advertisers and local government.
For example, Indian energy company Halonix communicated its brand through LED billboards that lit up at night making streets safer. This campaign supplemented Delhi's energy grid, the need to bolster its police force and is helping remove the city's stigma of India's rape capital.
In fact, following explicit requests, the campaign is rolling out nationally, an unprecedented call for any brand, anywhere in the world. By creating new meaning, Halonix decommoditised energy and exited an enduring price war.
Australia had a few interesting executions but none inclusive of the same bigger problems affecting the general population. Telstra's repurposing of the now obsolete pay phones into Wi-Fi hot spots was a great way to resurrect an owned asset but the benefit is exclusive to customers.
On the other hand, Sidewalk Labs (an Alphabet company) has done the same retrofitting, through its LinkNYC totems, inclusive of New York residents as well as visitors. Besides supplementing New York's broadband network, LinkNYC also shares its ad revenue (via OOH digital screens) as part of the terms of a 12-year contract projected to bring an incremental US$500 million to the city's pockets!
It may seem a no-brainer but according to Jon Holloway, who ran R/GA in Australia and is now co-founding startups, the industry is its own worst enemy:
"I have done a lot of work and research on smart cities and the underlying framework to create networks for connecting physical spaces to technology and, more importantly, people. Opportunities are boundless but the problem, as always, is how blinkered marketers are. The marketing and advertising industry are protectionists not revolutionists. In a world where we are all looking to get away from interruption, to move towards creativity that is for the greater good of society, Urban-brand utility could be a killer application of marketing and data science. It will, however, have to be done outside the echo-chamber of traditional agencies."
Fabio Oliveira, KMart's head of innovation, foresees a light at the end of the Ad industry's tunnel-vision:
"Urban brand-utility means business transformation, where branded social innovations become agencies' main product and communications their by-product".
The urban brand-utility conceptual framework addresses people's ever increasing ad avoidance behaviour and, more broadly, the cities where they reside by optimising municipal budgets when supplementing utility services or creating new income streams, like Sidewalk Labs is doing with the city of New York.
In this brave new world agencies would be partnering with cities through the use of open data, aligning brands with specific urban challenges, as a way to facilitate the delivery of creative, sustainable solutions. New skills and radically innovative propositions would emerge from the frictions of brand strategists working closer to urban planners, 'agency suits' with policy-makers and creatives with landscape architects, amongst many other possible configurations. Interestingly, in September 2016, the City of Gainsville, Florida, and design firm IDEO, co-created the Department of Doing, aiming at creating a more competitive economy and becoming more citizen-responsive.
That does not mean creativity will be killed by utilitarianism. On the contrary, new paradigms would push it to its very edge.
For example, in 2014, UTEC – the University of Technology of Lima, Peru – deployed air-purifying billboards, each claiming to be as effective 1200 trees; which also enhanced brand health and drove enrolments. Much more is required to help the World Health Organisation's estimated 80% of the global urban population affected by air-pollution.
But according to the 2015 World Economic Forum's Global Agenda Council on the Future of Cities: "Cities will always need large infrastructure projects, but sometimes small-scale infrastructure can also have a big impact on an urban area".
Urban brand-utility can provide the conditions for ingenious advertising to step up from eye-catching stunts onto semi-permanent infrastructures of creative, urban resiliency. To enable a virtuous circle, cities would then arrange for tax breaks, rebates, R&D contributions or other types of incentives. This way, marketing budgets are effectively turned into marketing investment funds where returns are reaped by brand, monetary and societal metrics.
The University of Melbourne already confirmed that the impact assessment of Urban brand-utility programs is possible and would inform new revenue models and policy-making efforts. Dr. Savvas Verdis, infrastructure economist at Siemens and Senior Research Fellow at LSE Cities at the London School of Economics is equally convinced:
"I am sure that Urban brand-utility will provide some much needed expertise and transformation [in the marketing communications industry] and particularly in generating new business opportunities for infrastructure, development, tech companies and others tendering with cities through an innovative use of media."
There are indeed many moving parts to successfully operationalise Urban brand-utility public-private partnerships. It is also especially hard to introduce a foreign concept versus the industry's established best practice. Yet, that's innovation, doing things different to do them better.
Posing with the safe answer to protect shareholders and personal reputations is a great frame for a 'Kodak moment'. Thus, before being disrupted, it's time agencies and their clients review their roles and scope.
Are you going to just sit and watch?!
* * * * *
To purchase a copy of The Versus Issue, or a subscription to the mag, please visit the shop »
* * * * *
Image copyright: finwal81 / 123RF Stock Photo