Hyper-personalisation is central to catalogue marketing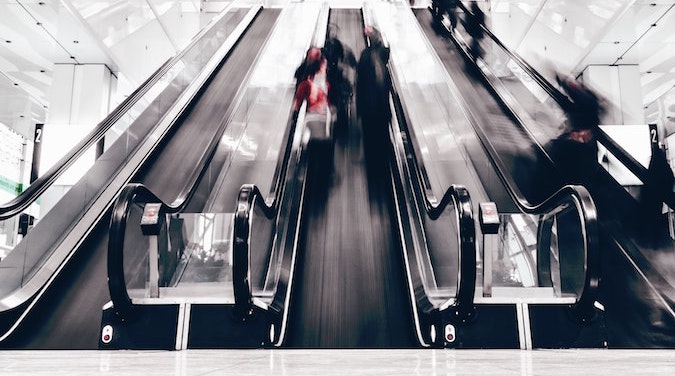 With more consumers purchasing online than ever before, Colin Barnard writes about the advantages of brands switching to digital catalogues, from personalisation to remarketing and tracking data. 
With the rise of ecommerce and the majority of Australians (77 percent) likely to continue purchasing from online stores they've discovered over this period post COVID-191, it's unlikely our adoption of ecommerce will ever go back to the level it was prior to the pandemic.
The use of digital catalogues has also accelerated due to the upward trend of purchasing online paired with many brands pausing the delivery of paper catalogues during this time.
With Coles recently announcing that they will be permanently stopping the delivery of their printed catalogues to letterboxes across Australia, CEO Steven Cain was reported as saying, "We've seen an increase of more than 50 percent in readership for our digital catalogue since March."
The benefits of retailers using a digital catalogue are numerous. But the core advantage of digital catalogues comes down to curating a personalised shopping experience for consumers.
Tracking catalogue-interaction is key
With a digital catalogue hosted on a retailers' website, marketers can gain a range of useful insights that can be used to improve not only their digital activity but their print activity. Building a deeper understanding of audience behaviour with data on what products are clicked on, where their traffic is coming from and what type of users are abandoning their cart is vital in today's landscape. Equipped with these insights, marketers can take a more strategic approach to both their printed and digital catalogue design and deliver better offerings, better shopping experiences and overall increased revenue.
Personalisation reaches new heights
The catalogue concept shouldn't be immune to personalisation. Digital catalogues utilise this real-time data to deliver targeted online shopping experiences that are tailored to individual consumer behaviour and spending. Digital catalogues provide a seamless experience for customers and deliver efficiencies that help retailers get the most out of their marketing channels.
A catalogue hosted on a retailers' website ensures that the brand is maintaining control of its traffic, so consumers can directly engage with customer support or browse for items while they're there. Marketers can run corresponding social or digital ad campaigns with their prospecting and remarketing, to build awareness of specific offers or deals, linking straight to the catalogue on their site so relevant and interested buyers can purchase on the spot.
Together with regular access to data and insights (for example Criteo's Shopper Graph, which contains 2.5 billion users worldwide), it comes down to taking advantage of data-led technologies such as machine learning, dynamic creative optimisation and product recommendations. And bringing the smarts about customers' motivations, preferences and unique behaviours to provide hyper-relevant content at the moments that matter most.
Ultimately, today's retailers are in a competitive market that is increasingly defined by experience rather than price. To stay in the game, retailers must harness the power of their customer's data and offer integrated channels that deliver the simple, streamlined user-experience consumers are looking for.
1 Criteo data. Indexed Weekly Sales, May 2020 compared to average in Jan 1-28, 2019. Same set of retailers with stable sales tracking during the period of 2019 and 2020.
Colin Barnard is the commercial director of Criteo, ANZ.
Photo by Christian DeKnock on Unsplash.