Loyalty research reveals that Gen Z is the most loyal generation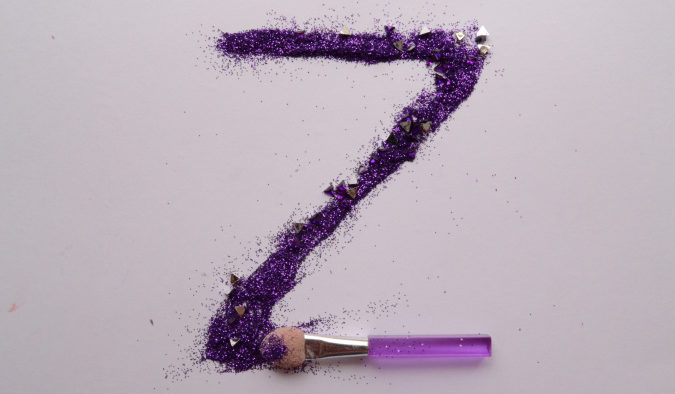 The results of the ninth annual Australian customer loyalty and loyalty program research study 'For Love or Money' are in. 
The study conducted by The Point of Loyalty focused on the impact of COVID-19 on brand loyalty in 2020 and the influence of loyalty programs in 2021. 
The results revealed that 48 percent of customers remained loyal to the brands whose loyalty programs they are members of. But an even greater number (more than 60 percent) of the Gen Z population stays with their loyalty program. 
Report author and CEO of The Point of Loyalty, Adam Posner said: "The research revealed that loyalty programs do influence brand loyalty while COVID-19 prevails. Interestingly, Gen Z identified as the most loyal generational cohort to a brand whose loyalty program they are a member of. I call them the 'loyalZy' generation."
The research also shows that 87 percent of consumers tended to remain with brands they knew during the height of the pandemic in 2020, with 92 percent of Baby Boomers remaining with brands they knew. Posner said that the deciding factor for these numbers is brand familiarity. 
The research in 2021 highlights the top three considerations for members when providing their personal details to loyalty programs:
Knowing how secure the data is.

Knowing how their data is being used.

Knowing the reputation of the company asking for details.
"Since 2019 when we first explored what members consider when sharing their personal details to programs, knowing how secure their data is has increased significantly, from 64 percent in 2019 to 70 percent in 2021 of members indicating this as one of their top three considerations. This is a call-out to loyalty program managers to keep reassuring members how secure their data is," Posner said.
The report highlights that loyalty programs have improved over time, with 68 percent of members in 2021 compared to 51 percent in 2017.
The top three areas of improvement have been in these areas:
achievability of rewards

simplicity of interacting with a program and

enhanced use of technology such as mobile apps and mobile payments.
Posner said that 50 percent of Gen Z thought the programs have improved, especially in their use of technology.
While Flybuys is still at number one ranking in 2021, Woolworths Everyday Rewards has had a significant increase since 2020 in members voting the program as 'doing a very good job'.
The two airline loyalty programs have lost some votes from members with Velocity Frequent Flyer dropping down the rankings. This is not surprising based on the events of 2020. New entrants in 2021 are ANZ Rewards and Mecca Beauty Loop.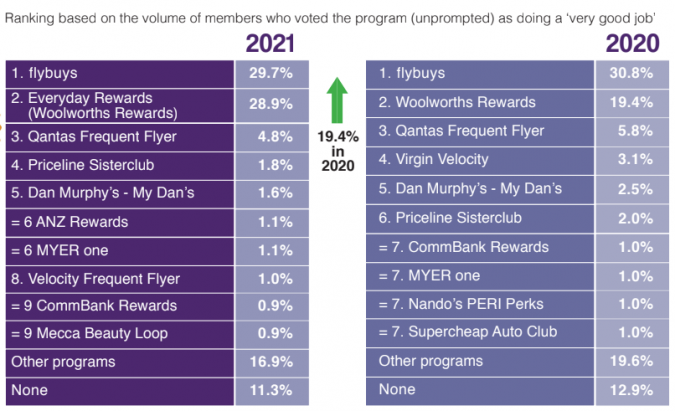 Photo by Zyanya BMO on Unsplash.