Marketers: stop being a privacy liability – Forrester analyst on CX and data use
Brands using consumer data risk heavy fines and damaging press, says Fatemeh Khatibloo. Time for marketers to take an active role in organisational training and privacy measures.
This article originally appeared in The Trust Issue, our June/July 2018 issue of Marketing magazine.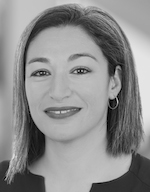 Trustworthiness begets a positive customer experience. As a marketer, you intuitively know that having a trustworthy brand is important. Consumers today are also increasingly aware of the value of their personal data.
As a result, brands can no longer afford to dismiss customer concerns about the use of that data. Marketing's evolution into a practice that relies deeply on individuals' personal information has created amazing opportunities to expand reach and deepen customer relationships.
But this evolution also creates serious risks for marketers and their brands.
In this day and age, marketers must develop capabilities that focus on how to protect themselves and their customers' data, while also maintaining their use of modern marketing practices. Traditionally, marketers haven't given privacy laws and regulations a passing thought. Those days are over. Practices like location-based mobile advertising require them to understand the constraints of privacy laws and regulatory frameworks like Europe's General Data Protection Regulation (GDPR).
Marketers who lack this understanding risk massive data loss or misuse of personal information, which will inevitably lead to heavy fines, and bad press that could permanently ruin a firm's reputation. Consider the following:
All it takes is one bad apple, or even just an uninformed employee. This is why employee privacy and governance training is imperative to meeting privacy requirements. Even if marketers equip themselves with the necessary capabilities, if they forget to train employees, all previous efforts and investments in privacy will have been in vain.
You can't leave this to your security and legal colleagues. We don't doubt their formidable abilities, but these teams rarely understand the business drivers behind new marketing practices and will often 'blacklist' technologies due to their security risk. Marketers need to be active participants in their firms' discussions around privacy and data governance.
Help with GDPR compliance. GDPR is now in force, and most of the marketers we spoke to prior to its commencement date were struggling to understand the changes they must make to be compliant. If you don't want a nasty surprise from your CISO (chief information security officer) or CPO (chief product officer) when they cut off data feeds to a bunch of your most important vendors, you need to invest marketing resources in GDPR implementation services.
As the scope and scale of privacy requirements change, and consumer privacy practices become a competitive differentiator, brands will need to bridge their resource and knowledge gaps.
Forrester conducted two surveys of decision-makers, suppliers, and other subject matter experts to find the most important privacy management capabilities for marketers navigating this new ecosystem. See the figure above for a summary of the core capabilities that marketers need to build a strategic privacy function. The privacy industry has yet to fully mature, but there are many services available to help marketers on their journey to being 'privacy obsessed'. It's hard to create engaging, simple privacy communications, or to manage the multitude of vendors who touch customer data on a regular basis.
There is no shame in turning to an external partner to help navigate the choppy privacy waters that are so often filled with pirates looking plunder your most precious asset – customer information.
Fatemeh Khatibloo is principal analyst at Forrester.
Forrester is a Marketing content partner – a leading organisation with which we collaborate to bring exclusive content to readers.
* * * * *
To purchase a subscription to Marketing magazine, visit the online shop »
* * * * *
Image credit: stock.tookapic.com