Martech news: LinkedIn's programmatic buying, Pitney Bowes' new customer communication capabilities, Confirmit introduce emotion to market research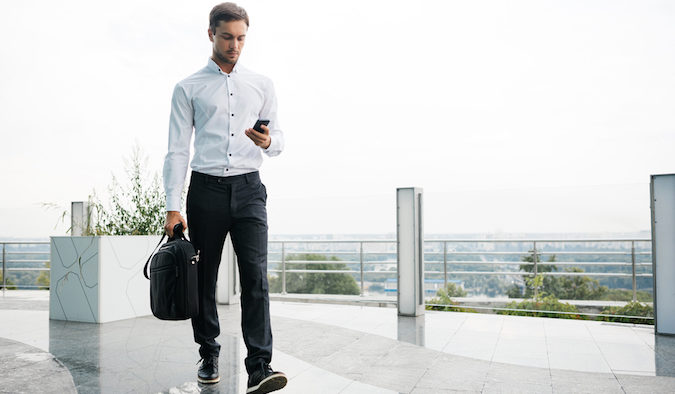 In today's Martech news wrap, LinkedIn launches programmatic buying, Pitney Bowes, introduces new customer communication capabilities, Confirmit partners with Affectiva, Big Mobile partners with audioBoom, Vend launches Counter app, and SAP enters into digital advertising market.
LinkedIn launches programmatic buying
LinkedIn has announced the launch of programmatic buying as a way to access LinkedIn Display Ads.
It will enable advertisers to buy LinkedIn display ads through their preferred buying platform to experience the combined benefits inherent to programmatic advertising and reach the world's largest group of professionals.
Advertisers now have the option to purchase LinkedIn display ads programmatically either through open auction or via LinkedIn Private Auctions.
–
Related: What Microsoft's acquisition of LinkedIn means for both brands »
–
Pitney Bowes introduces new customer communication capabilities
Pitney Bowes Inc introduced a new family of 'Communicate' solutions, designed to help businesses take their digital transformation to the next level.
It's the final instalment of a series of end-to-end software solutions Pitney Bowes released this year that allow organisations to identify, locate and communicate with customers in the physical and digital world of commerce.
Built around the EngageOne family of customer engagement solutions, the Communicate solutions feature a set of digital self-service capabilities that will enable organisations to communicate with customers to deliver more relevant and engaging reactions.
Confirmit and Affectiva partner up to sense market emotions
Confirmit and emotion recognition pioneer Affectiva have united to introduce emotion recognition technology into surveys for deeper consumer insights.
Affectiva's sophisticated emotion recognition technology embedded into Confirmit Horizons surveys aims to enhance market research by analysing respondents' reactions to videos.
"Emotions influence every aspect of our lives and yet in an increasingly digital world, too often emotions are missing from analysis," says Terry Lawlor, executive vice president, product management at Confirmit.
Affectiva's emotion recognition technology captures and measures unconscious responses and unbiased consumer reactions.
Big Mobile announces partnership with audioBoom
Big Mobile, the mobile media solutions company, has partnered with audioBoom,  has signed a strategic partnership with audioBoom, the podcast platform.
This will enable advertisers through Big Mobile to reach and target podcast listeners.
"Podcasts have become a popular feature of people's mobile lives. audioBoom brings a new and unique audience to Big Audio, where brands can now deliver their message with 100% share of oice, and at scale across leading spoken-word content that users have self-selected," says Graham Christie, group CEO and partner at Big Mobile.
Vend launches Counter
Cloud-based retail management system Vend, has launched Counter, a free mobile inventory scanner app.
Counter lets retailers perform full and partial inventory counts as well as process product deliveries and transfers using their iPhone, iPad or iPod Touch by scanning barcodes using the device's camera.
Once the count is completed, the app creates a file containing the names, quantities and SKY information of the merchandise. Retailers can email the file using the app and import product data into their POS, retail management, or inventory systems.
SAP enters digital advertising market with SAP exchange media
An integrated online media network directly connecting advertisers and publishers in the cloud, based on the SAP HANA platform.
Advertisers will have access to:
Full transparency and control with end-to-end advertising ROI analytics and campaign management capabilities in real time throughout the customer journey,

increased conversion rates through hyper-targeted advertising,

increases in efficiency by the facilitation of a unique, direct real-time interoperation between advertiser and publisher.
* * * * *
Seen the new look Marketing Pro yet? See our premium resource for marketing content here.
* * * * *