Mobile marketing: What works?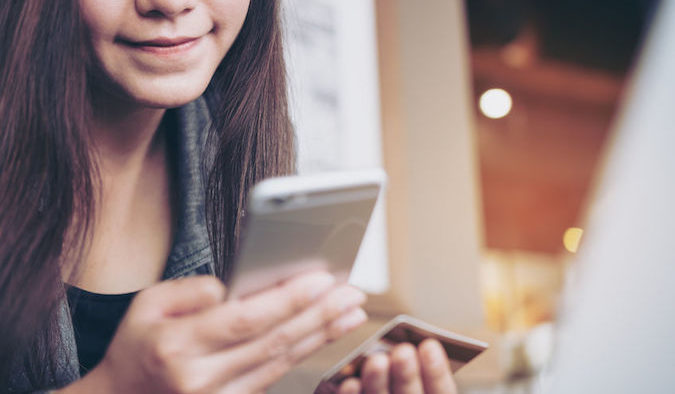 New research results from Oracle's CMO Solution Guide 'Beyond the hype: What really works in mobile marketing' show that despite the fact that smartphones have become ubiquitous among consumers, many marketers have not yet determined the best way to capitalise on this new consumer reality.
This article was sponsored by Oracle Marketing Cloud to let readers know they can access a copy of 'Beyond the Hype: What Really Works in Mobile Marketing' »
Being able to distinguish the hype from the hope has been difficult and has deterred many marketers from making the appropriate investments in mobile marketing.
Mobile marketing can be integrated into every stage of the purchase funnel, from product research, to shopping and ordering, to feedback and recommendation to peers.
Advertising on mobile
Marketers in a study by the Mobile Marketing Association could improve their ROI by increasing the portion of their advertising budget focused on mobile.
The study also found larger creative formats and videos in native social feeds helped achieve marketing goals more quickly and were worth premiums paid in lower frequency situations.
Marketers should carefully consider the frequency of such messaging, because these ads became annoying after several exposures so the ROI deteriorated in high-frequency campaigns.
Mobile-optimised search marketing
Many marketers reported that approximately half of their paid and organic search volumes come from mobile devices.
Search programs that incorporate local-based information are particularly beneficial.
Mobile-optimised websites
For many marketers, half or more of their companies' website visits come from mobile devices.
Given the advances in responsive design and the complexities with managing a separate mobile-specific website, the trend appears to be to develop one 'mobile-first' website that dynamically delivers a customer experience tailored to screen type.
Astute marketers will continuously test and optimise the experience visitors have on the mobile-friendly sites, perhaps through the use of AB or multivariate testing tools.
Mobile-messaging
With smartphones always in reach, marketers are using text, messenger and in-app messaging to communicate with their consumers.
These messages can be viewed as an unwelcome intrusion, so be careful to limit the use of this channel to highly relevant communications.
Automation tools can be used to manage these interactions to optimise frequency and deliver within a known context of location and previous customer interactions.
Email optimisation
Over half of marketers' regular emails are read on mobile devices. Most automation systems are able to deliver emails in a mobile-friendly manner, but for optimal results, go a step further down the funnel with your mobile optimisation – since most emails are sent to drive a click to a digital destination, that web-based content should also be optimised for mobile.
Social sharing
Consumers love to share positive experience on social. Facilitate that behaviour with well-planned photo opportunities integrated in your offering and promoting hashtags to amplify the brand.
Cross-device identity management
Since consumers and business customers interact with brands via multiple devices, creating a seamless user experience regardless of device makes requires knowing who the user is in each user interaction.
Mobile apps
Marketers are beginning to focus on fewer and more functional apps, often designed to engage with recurring customers.
Investments have been made to tie these apps to transactional systems such as flight bookings, reservation and loyalty programs.
SaaS products are increasingly incorporating accessibility via mobile apps to give customers the ability to use their systems when away from their desktops.
The report offers up a top 10 action plan for marketers to ensure they have the basics covered for keeping up their mobile efforts.
Implement mobile advertising campaigns that use location-based data
Create video and high-impact graphics for promoted social posts
Develop a mobile-optimised responsive website
Create an app that delivers functional utility for existing customers
Continuously test and optimise the website and app user experiences
Execute permission-based messaging programs that are highly relevant
Optimise your email and landing page systems for mobile engagement
Link user identities across devices to provide a seamless experience
Encourage photo-based social sharing of customer experiences
Test one new emerging capability every year
The full article offers further insight and results into how marketers can best optimise their mobile marketing push in all stages of the funnel, and includes comment and opinion from marketing leaders from big brands
Click here to access your copy


Image copyright: farknot / 123RF Stock Photo