ACCC blames Google and Facebook for failing to 'crack down' on fake celebrity endorsement epidemic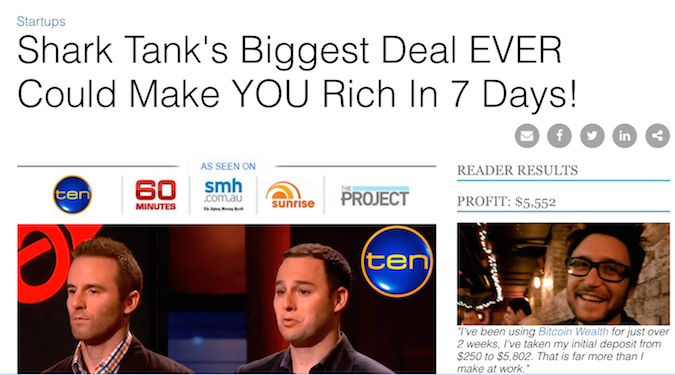 The ACCC is calling on internet giants Facebook and Google to be more vigilant regarding fake celebrity endorsements in advertising.
According to the ACCC, reports of advertisements using fake celebrity endorsements to Scamwatch have increased by 400% so far in 2018. Furthermore, losses to these forms of scams have increased by 3800%.
"The growth in these scams is very concerning, particularly as over half the reports we received included a financial loss," says ACCC deputy chair Delia Rickard.
"Most people lost between $100 and $500 and in one case, a victim lost more than $50,000 through fake celebrity endorsement of an investment scheme."
According to the ACCC, most of the scams work by signing consumers up to 'free trials', a process which requires credit card details. The terms and conditions however state that the consumer must return the product within "a near impossible timeframe," leading to an automatically renewing subscription that is "difficult to cancel."
Rickard continues, "The groups behind these celebrity endorsement scams are organised and sophisticated fraudsters who are often involved in other scams.
"It is vital to research and read independent reviews of the company. Consumers should verify celebrity endorsement of products from the celebrity's official website or social media account."
The competition watchdog has called out ad serving platforms Google, Facebook and Instagram to "do more to crackdown on these fake ads" to prevent scammers reaching potential victims.
"These tech giants must do more to quickly suspend ads, as every time consumers click on a scam ad, they are at risk of losing money," continues Rickard.
"Most of the reports to Scamwatch involve these scam advertisements running on Google ad banners or as ads in Facebook's news feeds."
Further Reading:
Image credit: ACCC