In-app data capture just got a lot harder – Apple WWDC highlights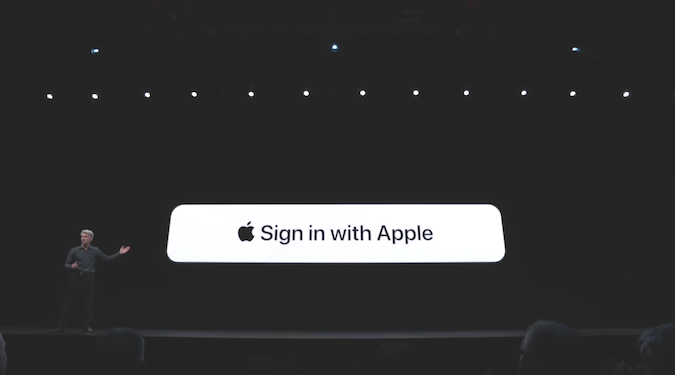 Last week Apple hosted its annual Worldwide Developers Conference (WWDC), revealing highly-anticipated updates to its mobile and desktop platforms.
Apple fans rejoiced as the goliath technology company's executive team took the stage yet again to deliver this year's slate of updates.
iOS 13
First off was the reveal of iOS 13; the new mobile operating system will arrive this northern autumn (around September) with a slew of new features. Native apps in sore need of refreshment including Photos and Reminders got the full makeover this time, rebuilt from the ground up to better suit the new mobile environment. The software also arrives with considerably powerful image and video editing capabilities baked in, a welcome addition for die-hard iPhone camera fans.
But the iOS feature that received the loudest applause? New HomeKit support for encrypted security camera surveillance? Dual Bluetooth headphone support? Being able to apply make-up to your Memojis? Nope. The San Jose crowd, of course, erupted for the long-awaited introduction of 'dark mode' – a feature that's been available across a variety of Android phones for close to a decade.
Related: The end of an icon – no place for iTunes in Apple's new media strategy »

iPad OS
Apple has been touting the iPad as the laptop killer for some time now, with technology commentators offering a heavy dose of scepticism in return. This year's WWDC saw Apple unveil the iPad's first dedicated operating system, designed with the clear intent of replacing the every-person's laptop – and it just might.
iPads going forward will offer improved split-screen multitasking, support external storage drives, boast keyboard shortcuts (with the appropriate accoutrement) and even include a desktop browsing mode.
As seen in Apple's 2019 Q2 earnings report in April, iPad sales this year have been at their strongest in six years, hitting $4.9 billion in Q2 – up 22% year-on-year.
New Mac Pro
The most dramatic revelation of the conference was saved for the newest iteration of Apple's top tier desktop computer, dubbed 'the cheese grater' by critics and fans alike. The new Mac Pro is packed with impressive beefy specs, equipped with a 28-core Xeon processor, new graphics and accelerator cards and the most memory capacity ever built into a Mac. Apple is calling its latest professional offering the "'most configurable, expandable Mac ever".
Announced alongside the new Mac Pro was Apple's new Pro Display XDR monitor. According to Apple, the professional-grade screen is comparable to those used by film editors and colour graders, normally ringing in at around $43,000 – making the Pro Display XDR's $5000 price tag a bargain.
Sign in with Apple
Hidden among the rapid-fire iOS updates was Apple's answer to third-party login solutions. For years, mobile users have blissfully traded pieces of personal information for the convenience of signing in with an existing third-party profile such as Facebook or Google.
"We've all seen buttons like this, asking us to use a social account login to get a more personalised experience with an app," said Apple's senior vice president of software engineering, Craig Federighi.
"This can be convenient, but it also can come at the cost of your privacy. Your personal information sometimes gets shared behind the scenes and these logins can be used to track you."
Enter 'Sign in with Apple', what Federighi describes as the safest and most private app authentication option. Where normally signing in with Facebook or Google would allow app owners access to standard details such as name, gender and email etc, Apple's is designed to divulge as little user data as possible.
In addition, users will be able to easily select the information and permissions they'd like shared with app developers.
Even more scary for data collectors, when signing in with Apple, instead of submitting their emails, users will have the option of submitting a randomly generated email alias that automatically forwards to a real account.
"Giving people the ability to control how their details are shared is the cornerstone of building trust in digital services," Adam Biviano, ForgeRock's senior manager, solution architecture, tells Marketing.
"This demonstrates how consent features are not just about compliance, but can also give an organisation marketable competitive advantages.
"While email addresses are a convenient way to login, they are also often the first point of attack for cybercriminals. Removing email addresses from the login process reduces the number of times they need to be shared with flow-on benefits for the customer and organisations alike. Apple's addition of unique email addresses that mask the user's real credentials goes a step further to providing that security.
"The key message here is choice; by allowing individuals to choose the robust identity service of choice, they can concentrate on securing a few services that they most value well rather than the near impossible task of keeping an ever-growing list of passwords safe."
As noted by The Verge, Apple's login solution isn't the first to be pitched on the grounds of privacy. Last year Snap launched a similarly privacy-focused login tool, though adoption has been less than enthusiastic. In 2015 Facebook also announced an anonymous login tool, though due to a severe lack of developer interest, the product never shipped.
Developer interest won't be enough to halt Apple's sign-in tool though, as any application on the App Store already offering a third-party login option (such as Facebook or Google) will be forced to implement the 'Sign in with Apple' API, come the new update.
Further Reading: