News Corp launches ecommerce play with 'biggest' one-day-only online shopping event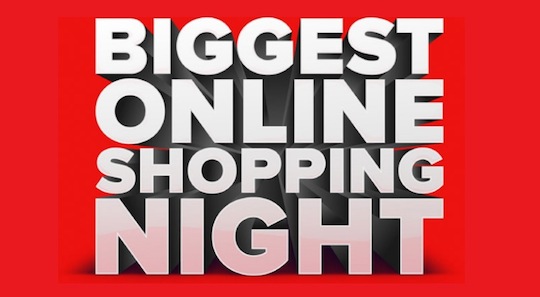 News Digital Networks Australia (News DNA) has revealed an ecommerce initiative designed to leverage the power of its digital operations.  
News DNA has announced an ecommerce initiative centred around what it's calling 'Biggest Online Shopping Night', set to rival ClickFrenzy as Australia's premier online shopping event.
Biggest Online Shopping Night is an online event that aims to provide shoppers access to exclusive offers and brand discounts. News DNA says more than 250 retailers will take part in the sale, which runs from midday to midnight on Wednesday 26 October.
The platform's proposition to retailers is that it's able to "tap into News DNA's network of brands and in doing so, drive online retail sales."
The newly created ecommerce platform involves the publisher's brands Vogue.com.au, GQ.com.au, Kidspot.com.au, Homelife.com.au, Delicious.com.au, Bestrecipes.com.au and Insideout.com.au to promote offers to their respective digital and social audiences.
Biggest Online Shopping Night follows the successful Vogue and GQ Online Shopping Nights that have proven the model of mobilising engaged digital audiences and driving them to purchase via a shared virtual experience. Vogue Online Shopping Night has become one of the most important business strategies behind Vogue's revenue and digital traffic growth. The bi-annual ecommerce event began in 2011 and expanded in 2013 to include GQ Online Shopping Night.
News DNA's managing director, Nicole Sheffield, says the Vogue and GQ Online Shopping Nights were very successful. "The most recent Vogue Online Shopping Night delivered some 200,000 clicks to retailers' sites alone," she says. "I'm excited to see what we can do by delivering this major new event. The event works by using all the talent of our digital networks from classified sales, to product teams, through to our editorial teams who engage our audiences to participate in the event.
"It's a chance for large, medium and small enterprises to engage with our vast and highly engaged digital audiences to generate sales, acquire new customers and build their membership. As consumers are engaged via their specific passion points, say via fashion from Vogue or homewares through Inside Out, these customers will be highly valuable future consumers to retailers that participate in the event."
Grant Arnott, founder of ClickFrenzy, tells Marketing it's great to have more online shopping events and he expects the space to grow. "The Vogue Online Shopping Nights have been a great testament to Australian consumers' love affair with online shopping events, and it is great too see these events grow," he says. "At Click Frenzy, we have just this week launched a dedicated travel event, Travel Frenzy, which has been a winner for both consumers and brands, and next month on 15 November we'll be holding our biggest ever Click Frenzy, the Sale That Stops The Nation.
"This is a hot space and will continue to grow as online shopping volumes increase and customer experiences improve."