AI is reshaping the industry – Forrester's top three tips for CMOs to get ahead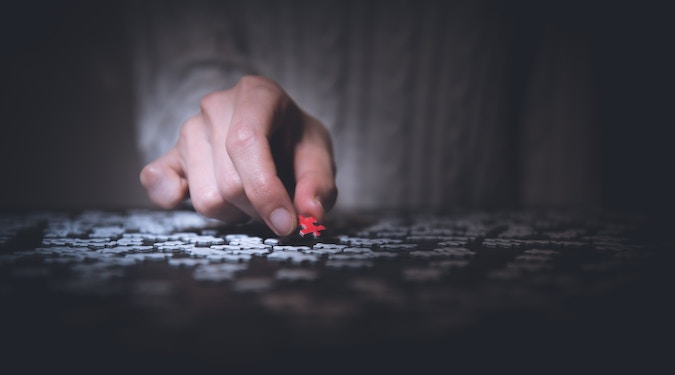 'Artificial Intelligence Will Spark A Real Marketing Renaissance', a new report from Forrester, calls on CMOs to embrace the technology early.
Vice president and principal analyst at Forrester Thomas Husson is advising marketers to foster a relationship with AI now, in anticipation of an industry overhaul. According to the report, since AI-powered marketing will bring a new age of "hyperpersonalised" experiences at scale, brands should be revising strategies now to reach for a "one-to-one marketing dream."
The role of the CMO will becoming increasingly difficult. According to Husson, marketing leaders are being overwhelmed with multiple competing objectives, in a technology environment that is "evolving rapidly and in dramatic fashion."
Forrester recommends CMOs should:
Master social and behavioral sciences to harness emotion –

marketers will need new skills to apply emerging interfaces to brand experiences, including ethnography, sociology, linguistics, semantics, and social sciences.

Recruit and train new talent to leverage data and monitor performance –

go beyond the days of fighting for the best creatives. A team of data experts can use first-party data to differentiate from the competition and utilise AI to create customised brand solutions.

Reshape and start planning for a new type of marketing team –

work closely with HR to identify the impact of AI on the organisation, and plan ahead for roles that might come only with AI, such as "chief ethics officer, AI operations specialist, brand security architect, voice strategist, chatbot trainer, behavioral practice lead, and content personalisation director."
According to Husson, parts of the industry have questioned the security of AI infiltrating the industry. Some are concerned whether marketing functions will become exclusively reliant on AI engines such as Adobe Sensei, IBM Watson, SAP Leonardo and Salesforce Einstein. Others want to know if AI will eventually inherit the roles of creative directors and kill many other marketing positions. "The answer to these frequently asked and provocative questions," Husson responds, "is a simple 'no.'"
Instead, Husson predicts that AI has the potential to enhance the capacity for CMOs to deal with their most pressing challenges:
Data and analytics

talent shortages

scaling data-driven marketing to deliver contextual experiences, and

budget compression and resource optimisation.
Husson forecasts the use of AI among marketers multiplying and maturing over the next five to 10 years – freeing marketers from the "day-to-day minutiae" and allowing CMOs to deepen customer understanding, refocus on brand strategy and conduct CX.
Much like mobile, Husson says AI represents a paradigm shift for the industry. "It's not a question of whether to start a relationship with AI, it's how to get started as quickly as possible," says Husson.
Further Reading:
Image credit: Ryoji Iwata