Online to strengthen retail industry in the lead up to Christmas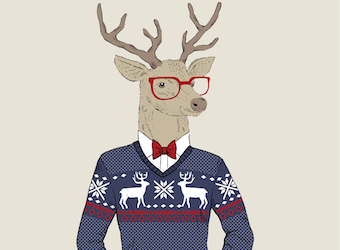 By Ian Wong, Retail Industry Lead for IBM ANZ
With the silly season upon us, it's time for retailers to get serious about their e-commerce strategies.
The Australian National Retailers Association (ANRA) recently announced that Australians will spend approximately $16 billion on Christmas – which is great news for e-retailers since as much as $3.36 billion is projected to come from domestic online purchases. What's more, with the success of Click Frenzy touted as a catalyst for increased sales this shopping season, there's no better time for retailers to capitalise on the wealth of opportunities the digital platform affords.
According to IBM's most recent Australia Online Retail Readiness Report, Australia is leading the pack when it comes to mobile traffic on retail websites, beating even the US and the UK. But in order to take advantage of that trend, and turn mobile traffic into mobile sales, retailers need to deliver a seamless experience that integrates the best elements from online, mobile and in-store shopping.
New data from Click Frenzy – the second largest online sales event prior to Christmas with more than 1 million visitors and 300 participating retailers – offers new insight on shopper behaviour.
Crafting compelling customer experiences
The changing digital landscape in retail has seen the rise of an omnichannel, multi-device environment.  Based on the latest trend data, mobile devices are becoming the shopping companion of choice. Click Frenzy was a great example of retailers using mobile devices to deliver a seamless and consistent shopping experience. Mobile traffic accounted for one-third of all online traffic, with tablets and smartphones being the device of choice for consumers browsing retail sites.
As mobile traffic and sales increase, retailers are turning to cloud analytics, personalised promotions and location-based targeting to better understand and pioneer digital and physical innovation that engage consumers in a continuous dialogue.  From the number of site visits and session length, to the identification of device make and model, mobile analytics are proving to be an extremely useful resource for retailers looking to gain valuable insight into how users are interacting with their brand. We think there is an amazing opportunity ahead for retailers to combine social, mobile, analytics and cloud to craft compelling customer experiences that integrate the digital with the physical to give consumers the right offers at the right time (on the right screen).
Deploy a robust backend system
In order to deliver those delightful experiences, retailers must ensure that they deploy a robust IT infrastructure to accommodate the influx of visitors to their online sites. Retailers should invest in ecommerce and order fulfillment platforms that scale well and a backend infrastructure that has the capacity to deal with spikes in traffic and appropriately scale to the volume of traffic being received.
Cultivate engagement
Continuous engagement and providing superior integrated digital and physical experiences are both vital ingredients in the buyer's journey. According to recent IBM Digital Analytics Benchmark data , Australian's spend substantially less time on retail websites than their British and American counterparts.
The tablet has become the preferred mobile device of choice for Australian consumers this shopping season, which means that retailers must actively engage the masses on this platform. Click Frenzy retailers certainly cashed in on purchases made on tablet devices. In fact, tablets drove 14.1 percent of sale, which is significantly higher when compared to 3.7 percent of sales by smartphones.
Today's savvy and empowered customers demand a personalised, engaging, and hassle free shopping experience integrated across the traditional brick-and-mortar store, on a smartphone  or tablet. Enhancing site navigation, using an intuitive user interface, minimising clicks, improving the online customer experience and streamlining the buying process are just some of the ways retailers can help visitors stay engaged, interact with the retailer during a purchase and advocate the retail brand after the purchase. Providing such offerings can make the difference between an abandoned cart and a product purchased.
There is definitely an opportunity for e-retailers to reap the rewards of the growing ecommerce space this holiday season. But only retailers that are willing to understand the technology and invest in innovative mobile marketing tactics will thrive in such a competitive market.