The tools and rules of attention – deep strategy in the face of complexity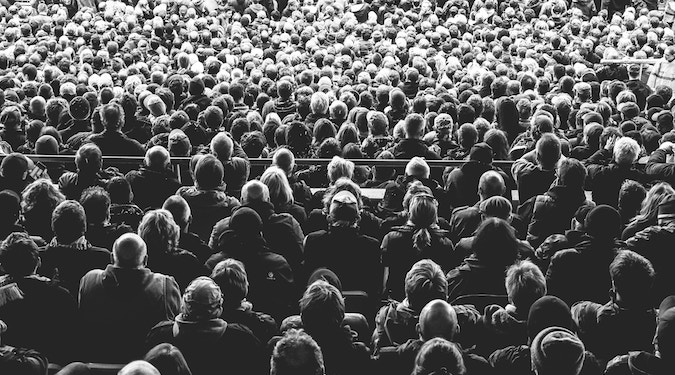 As markets, tools and rules change rapidly, Steve Sammartino says it may be time to draw a line between marketers and data scientists.
This article originally appeared in The Madtech Brief, our second print edition of 2019.
The technology of the day is of vital importance to marketers. It doesn't just define how we make what we sell, it defines how we connect with those we sell to. Modern marketing has only been around for a little over 100 years.
What many believe to be the first academic course in marketing appeared at the University of Michigan in 1902, perfectly timed for revolutions, first in transport then in mass communications. The immediacy and intimacy of radio joined newspapers and, shortly after, TV was added to create the perfect cohort of mass production and mass communication. Communications technology created modern marketing.
Marketing used to pride itself on being a profession which had a tight grip on its tools of trade. Marketers knew how to use them, to the point at which being able to understand the art of media was what made you a marketer. In some ways marketing was a commercial guild, members of which knew things few any in other industries understood. On the top of that list were the modern forms of communications. Talking to and persuading consumers through mainstream media was where the game was won and lost. In the TV mass media era of marketing, the gig was mostly about advertising – your job was to sell what the company could make, rather than make something it could sell.
Given the consumer-centricity of marketing, TV was a technological gift that most big companies adopted early. The perfect fit for selling to the masses. Only the biggest firms could afford to advertise. Only the biggest firms made things most people needed, or should we say, could be convinced they needed. Commercials for cars, groceries, travel and finance blasted into every loungeroom 30 seconds at a time. The post-World War II era was like an oil well for marketers. Those who tapped into it had flowing profits for half a century. The biggest brands the world had ever seen were built on this single platform. If you made a product that most people would consume, you could work at a scale that others could not.
The ideas of 'mass' led to the emergence of the TV industrial complex. Mass manufacturing produced low mass market prices, which led to distribution in mass market retailers, which could justify mass market advertising. The more you made, the cheaper the products became, the more big brands could advertise, creating a virtuous circle. A shampoo strategy if you like – rinse and repeat. The focus of big brands was really all about big media. 'Niche' barely existed. It was one-size-fits-all, funded by marketers who had access to – and quasi-control of – consumer attention. It was a very tactical game of ideas, taglines and incremental change. New bumper bars on what was essentially the same car became an all-important launch campaign for next year.
Indeed, media and marketing had a cosy little relationship. The biggest annual budget for any company worth its salt was the advertising it put behind its brands. Huge sums of money were endowed as marketers at large companies pulled the old media levers. Few people outside the realm of advertising and marketing had their heads around the tricks and tactics of the mass marketing playbook. Advertising became a curiosity within the population. TV shows about advertising – ironically wedged between advertising – arrived at the end of 'peak TV' providing analysis and explanation of the games marketers were playing with our minds and wallets.
It all worked beautifully until some inconsiderate technologists invented a bunch of new tools which changed everything forever. Very quickly the marketer's communication tool box went from the powerful few to the fragmented many. We had to learn where to find our audience as the number of free media channels exploded from dozens to billions. At first, the transition wasn't really that difficult. Marketers had to add some knowledge of social media, pay per click and various Web 2.0 properties. But that was when the web was slow and few people had it in their pockets. Now marketing will never be the same again.
The amount of tools an adtech expert needs to be across is inordinately large. If today's brand marketer wanted to be across every possible path for communication that fits under the umbrella of adtech, very little brand marketing could ever be done. And here's the kicker: it's not just that the number of tools is large and growing, the rules of the game are in a constant state of flux too.
What worked last month probably won't work this month. Media is no longer powered by eyeballs, it's powered by algorithms, and this is where the fundamental difference lies. The most important difference with digital media isn't just the breadth; for the first time in history, media is a programmable beast. It changes what gets served up, based on what the end user does and experiences. It's fluid – the algorithm is like a breathing and thinking digital life form. It makes new decisions from what it learns and how the market interacts with it. As soon as marketers start to game any system within the adtech world, the algorithm will learn or get changed by its builders to reframe the market.
The game has new levels of complexity beyond what marketing is really about. Media is now like a lab where scientists, the data kind, need to be experimenting with new formulas and reporting back to the strategy department, otherwise known as marketing.
The smart money on marketing in a world of adtech is the opposite of what many may expect, and that is to forget about adtech unless you're in the business of adtech itself. But a marketer's job has now become so complex with so many moving parts across the traditional four Ps that we need to wind back to deep strategy. What problem do we solve, who do we solve it for, how do we find them and how do we get it delivered to them? The tactics around this need to become to the task on which our digital SWAT teams focus for us.
A sustainable future – or sustainable brand, for that matter – is never built around tactics; tactics are short term and changeable. Just ask anyone who fell for the bait and switch trick Facebook pulled on brands who built their following in the platform. A few algorithm tweaks later by Facebook and for many that brand investment was lost. Marketing should be the long game, more than the trend which may last a microsecond. Tactics are disposable and strategy is enduring. In a world of rapidly evolving martech changes by the day, we should outsource that part to those who do it for a living. We should focus on the long game instead, how it's shifting and fragmenting around us.
Image credit davide ragusa