Risky business – how brand compliance and efficiency will lead marketing operations in 2019
Another day, another brand in the dog house for publishing unregulated content. Tessa Court explains how brands can consolidate and simplify their compliance processes to take back control of their creative.
This time, it's STA Travel, which is being taken to federal court for allegedly making false claims in its recent MultiFLEX Pass campaign. The travel company is accused of misleading its student audiences to believe that it would be able to change or cancel flights without additional charges.
Unfortunately, a whole lot of kids got a whole lot more than they bargained for. With so much at stake, how can brands like STA – and beyond – avoid letting liable creative out of their doors without confidence?
In recent years, the sheer volume of new media channels, personalised creative executions and content types has propelled marketing operations into a new realm. In fact, 'MarkOps' has become its own career, with the newfound complexity, scale and tech focus of communications – making approving what goes into the world an increasingly tricky task.
In the wake of regulatory changes in Australia – such as the banking royal commission and recently launched private health insurance reforms – we can no longer rely on humans alone to make sure everything goes to plan.
Related: How the royal banking commission and diminished trust is putting the squeeze on marketing budgets »

Sure, we'll always have the CMO getting stuff done, but smart digital tools driven by compliance, creativity and efficiency are now increasingly required to get the job done properly, wherever your teams are in the world. Here's why:
Enabling ultimate efficiency
According to Venture Harbour, "only 23% of CMOs feel they are producing the right information for the right audience, and delivering it at the right time and correct format." As such, the first key trend in marketing operations right now is efficiency, especially in an increasingly global and remote workforce.
Having a single source of truth where you can centralise approved artwork that is automatically tagged using AI, converted and then distributed using magic links to personalisation engines and third-party martech applications ensures only approved content is used and gets to the right target audiences in the right format. This is the ultimate exercise in efficiency and saves marketing departments.
Related: Why digital marketers should seek a single source of truth »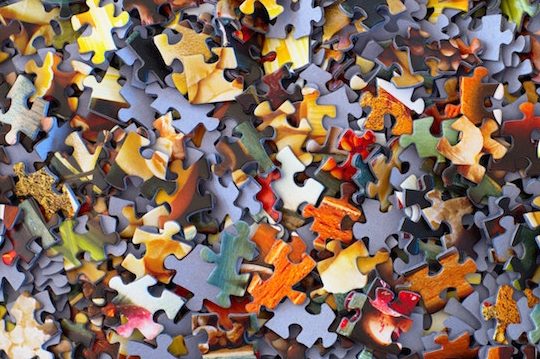 Revolutionising regulatory compliance
According to Forbes, companies risk losing 22% of business when potential customers find one negative article on the first page of their search results. We know the ripple effect one small inaccuracy in your creative can have – such as hefty fines, legal battles and poor brand reputation – and we know the buck stops with you.
Peace of mind is only possible when you've got a system of record for marketing that includes content risk scoring, a creative approval audit trail, stringent access control and a bank of up-to-date content – especially as strict media laws get even stricter and the 'trial by social media' phenomenon takes justice into its own hands.
Say you're a financial services company re-printing a brochure. No one really needs to look at it if nothing's changed, but companies still spend time and money getting this project approved. A brochure for a new credit card on the other hand has a claim and a price point, and definitely needs urgent approval to ensure compliance. Scoring content based on risk and notifying the relevant parties needed to approve the materials helps to avoid unnecessary admin time and get compliant content out the door in a timely fashion.
At the end of the day, if something goes wrong, being able to trace the journey of the creative – such as who approved what, or where an image was sourced from – is key to uncovering and addressing risks in your company.
Empowering creativity
Will AI and smart tech steal our human jobs? Perhaps, but imagine the creative thinking and innovative work our CMOs could get done if marketing admin and approvals were taken care of by a perfect machine? Empowering CMOs and smaller branches or teams with smart tech helps brands move beyond the mundane protocols into true creativity.
For example, IntelligenceBank helped to digitise NAB's lengthy brand guidelines, reinvent the way it stored and shared brand files and images and automated its branded content usage and logo requests. When large complex brands put in systems like this, they usually save up to two hours per day in admin time by enabling users to self serve; and the overall quality and compliance of final artwork improves drastically. It's the perfect combination of empowering individuals and agency partners, while keeping on top of creative quality and messaging.
Take back control this year
Marketing operations technology can help marketers take full control of their brand, and we repeatedly see clients experiencing instant and tangible benefits.
These include assurance that every piece of creative complies with the necessary requirements and improving efficiencies across teams, external partners and freelancers so they can create great work, solve problems and bring order to the increasingly extensive marketing processes.
Ultimately, just like a pilot who's been flying for more than 30 years uses a checklist before takeoff and landing, marketers need a system to automate best practices on how creative gets developed, approved and distributed.
Tessa Court is CEO of IntelligenceBank
Further Reading:
Image credit:Glenn Carstens-Peters