The five biggest mistakes made by marketers in the Christmas lead-up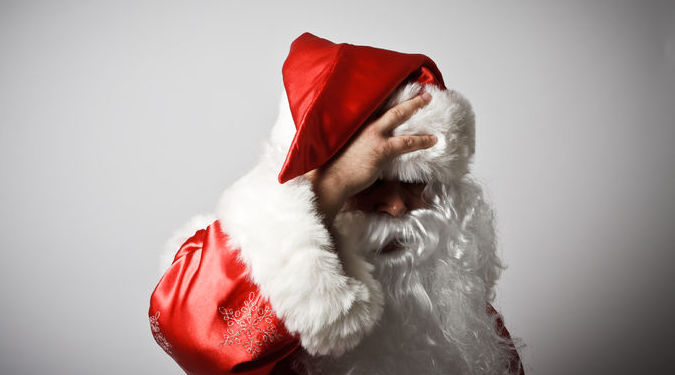 As the pre-Christmas campaign rush hits, Katie Maxwell discusses five mistakes marketers make at this time of the year, and how to avoid them.
This article was sponsored by AdRoll to let readers know they can access a copy of 'The Ultimate Guide to Retail Christmas Planning' »
It's getting to the pointy end of the year and most retail marketers are experiencing the pre-Christmas campaign rush. We know marketers are short on time and budget. Even if you haven't been planning since March for the Christmas rush, I've pulled together the top five things that every marketer needs to be wary of this Christmas campaign season.
1. Over-investing in conversion tactics
The Christmas shopping season makes or breaks the retail year. In the quest to drive revenue, marketers over invest in bottom-of-the-funnel tactics like retargeting to get people to purchase, but they forget about the top of the funnel.
Now is the best time of the year to invest in top-of-the-funnel tactics like prospecting and finding new customers. Build on your brand awareness now – while people are planning their gift purchases – and invest in conversion tactics from November onwards.
2. Staying static
Relevant advertising always performs better. Marketers using the same creative they have all year miss a trick by not being as relevant as possible. Now is the time to refresh your creative in time for Christmas. Integrate Christmas themes. Get more purposeful and direct with your messaging. Make CTAs clearer. Incorporate festive colours.
3. Increasing budget without a strategy
We all know that CPMs go up by as much as a third over the Christmas shopping period, so it makes sense for marketers to increase their digital budget. But marketers who simply boost their budget without understanding where they should invest aren't going to see the same results. So:
review your campaigns from last year,
dig into the data,
work out what channels performed well and double down on them, and
talk to your technology partners about new developments and take advantage of their knowledge to help you reach your KPIs.
By leveraging all the information and support you have at your disposal, you can make your increased budget work even harder for your brand.
4. Using the same standards of success
With new tactics, new creative and an increase in budget, it doesn't make sense to keep the same KPIs in place as the rest of the year. Marketers that maintain the same success metrics aren't taking full advantage of the time of year.
You need to review what success really looks like with all these new elements in place. Start with last year's data, then consider what else you're investing in this year and make assumptions accordingly.
It goes without saying that once you've decided on your new success metrics, you should inform all the partners with whom you're working. You want them optimising towards these new performance metrics, not your standard year-round ones.
5. Taking an early mark
With Christmas parties in full swing, it can be really easy to join the party and let marketing campaigns end in mid-December.
But post-Christmas is the best time for advertisers!
After the Christmas boom, CPMs drop by as much as 50% so you can really get more impressions for your budget. Also, while most Australians are taking some time off, they've got more time for browsing the internet (what else are you going to do on day two of the The Ashes?)
Smart marketers don't take an early mark. They lock in their January budgets now and get the new year off to a cracking start.
'The Ultimate Guide to Retail Christmas Planning' digs into the behaviour of over 1.2 billion digital profiles and contains expert examples that'll help you:
lower CPMs to stretch marketing budgets,
double or even triple your search by reaching out to the right influencers,
reduce bounce rates and keep customers shopping longer and,
boost traffic and increase click-through rates.
Katie Maxwell is a market specialist at AdRoll.
Image copyright: maurus © 123RF