The inertia trap – why risk in marketing is essential, never optional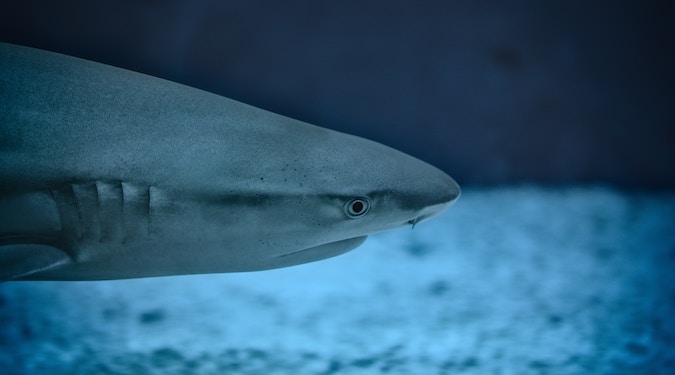 Some marketers are more willing than others to take a risk, but is uncertainty an inevitable part of marketing? Josh Loh speaks to marketing leaders from Thinkerbell, Asaleo Care (Libra) and Adobe to find out.
"No," says Adam Ferrier, chief thinker at Thinkerbell, "I disagree with the premise". Upon asking the question – 'is marketing an inherently risky practice?' – to marketers on both the agency and brand side, it became clear that every one had a different interpretation. According to Ferrier, marketing as a practice is at least not as risky as it used to be. "Marketing used to be a lot riskier than it is [now]," he says. 
"Back in the day, marketers used to look at agency people" and they would say "'trust me', and that was the end of the conversation." 
In the past 10 to 15 years, however, marketing sciences began to "infiltrate", arming the industry with demonstrable tactics, strategies and bullshit detectors. According to Ferrier, marketing's enlightenment period took "some of the ambiguity out of marketing… we're starting to understand better what works and what doesn't and how to generalise those learnings."
"A lot of the risk can be mitigated with just good education."
What's in a risk?
Risk implies uncertainty in conclusion – which, as a reductionist would have it, means every part of business is inherently risky. In a marketing context, Ferrier is right, the professionals of this industry have had an influx of information in recent years. And according to Alex Amado, vice president of experience marketing at Adobe, this is the fastest it's ever grown. Speaking to Amado earlier in the year, he said this is the most exciting and volatile he's ever seen the industry. He even admitted that Adobe could be doing better to keep pace. "Looking at Adobe as a marketer, as fast as we innovate, it's still not fast enough."
"As we've scaled, it's gotten harder to roll things out globally. We're now a much bigger company than we were, and I feel like continuing to break through and embrace the next thing and not be complacent is our 'forever challenge'."
And if the brand ranked 339 on the Fortune 500 list can't innovate fast enough, what hope do the rest of them have? In many ways, as Amado insinuates, the biggest risk of the contemporary marketing sphere is one of being left behind – we've seen countless household brands perish out of unnecessary inflexibility, gawkishness and stubbornness. The internet and digital ages saw many Blockbusters become Netflix, bookstores become Amazon, taxis become Ubers and hostels become Airbnbs. But while we sing the disruptor club's greatest hits, we should remember that stagnation kills fresh companies too.
You might remember Vine, the video-based social media app that restricted users to six seconds. Vine was acquired by Twitter in late 2012 for a reported US$30 (AU$45) million, promising to complete Twitter's presence as the world's digital hub for short, ephemeral sharing. In December of 2015, the Vine app had more than 200 million active global users. Sooner than a year later, Twitter announced it would begin shutting down the service.
Despite taking internet culture by storm, being the source of many memes and the launchpad for internet entertainers including brothers Jake and Logan Paul – now with a combined YouTube view count of 10.8 billion – Vine was unable to prove lucrative. Moreover, the title of universally-adopted app for instantaneous, everyday video sharing that Twitter wanted Vine to become instead went to Instagram, particularly as its Stories feature first launched. 
"Instagram video was the beginning of the end," a former Vine executive told The Verge after the app folded. According to that executive, Vine "didn't move fast enough to differentiate." Since, the micro-video sharing space has become largely the domain of Snapchat and Instagram. Then came Musical.ly, which lived a hot and short life before being acquired by ByteDance, Chinese owner of competing app TikTok. Amado's words ring true here, that business – and marketing, the growth function of business – must treat innovation as an urgent necessity, not a luxury.
If you couldn't tell, I'm trying very hard to avoid a particular swimming-based allegory.
Swim
It applies to all areas. As Xavier Cramer, performance media specialist at Spinach wrote for Marketing last year, in the realm of digital and social advertising, for example, too many marketers have become lazy. With marketing wisdoms and targeting finesse now baked into most of the cannons we aim at consumers, marketers could consider themselves safe by relying on the comprehensiveness of Google and Facebook's tools. "I have a confession to make: I used to be a lazy marketer," writes Cramer.
"Who cares about truly understanding or segmenting your audience when you have this level of targeting available at the press of a button?"
But things change, and in a short amount of time, consumers have become hyper-conscious of the way they share information with conglomerate technology companies. Meaning "the 'new age' digital marketer is in trouble if all they know how to do is lazy targeting, because these options may soon fall by the wayside," Cramer continues. The digital marketer of today must once again become fluent in cultivating and acting against first-party data, not unlike the digital marketer of old.
Innovation means many things, and too often it's spoken about only in the context of technology. Along with technologies, behaviours change too, and it's a marketer's responsibility to ensure the brand is speaking the same language as consumers in all aspects. Or at least "catch up to where consumers are," Ferrier asserts.
"Very often you'll see brands [conveying] an artificial, glossy, sanitised version of themselves when the reality is vastly different. Often the risk is in what brands aren't doing. They're losing money in what they're not doing rather than making money on what they are doing."
Often this means accepting hard truths, and most truths are hard. You may discover that your brand is more often the butt of the joke, or that its style of service is considered antiquated. You could dig your heels and insist the way it has always worked will continue to do so, or you could swim. According to Ferrier, "The risk in not doing stuff is you become irrelevant."
The other side of it
A lot of the time, people couldn't care less about advertising. A lot of the time it's an inconvenience; the video that plays before the video I want to watch, the banner flanking the content for which I'm actually here. On the odd occasion though, advertising serves a cultural purpose – pushing the envelope on difficult questions, using brand as a medium for discourse on something transcending consumerism.
Libra launched such a campaign recently, introducing #bloodnormal – designed to confront taboos about periods – to the Australian market. For a start, it depicted period blood naturally, as red, rather than using the advertising convention of a blue demo liquid. According to Libra's own research, three in four Australian women say there is still stigma attached to periods – more than drugs, sex, STDs and mental health issues.
The same study found – among other disheartening things – that 67% of teenage girls would rather fail a subject at school than have their peers know about their period and 80% of women will go to 'great lengths' to hide their periods. "As the only Australian manufacturer of feminine care products, Libra has really been taking risks for the past 40 years in terms of different campaigns," Caitlin Patterson, executive general manager of Asaleo Care's retail business unit – parent company of Libra – tells Marketing. 
She references previous work from the brand such as 'Pad Man' – featuring a man playing fantasy with his partner's pads as costume armour – and 'Mousey Mousey' – a similar spot featuring a boyfriend using tampons as cat toys.
Both commercials are designed with irreverence at the centre, intended to defog consumers from a tacit taboo around periods and their relevant products. "Girls were actually opening up [pad and tampon] products and being quite open about [them] in front of their boyfriends" says Patterson of the ads.
With those spots as precursors to #bloodnormal, Patterson says the Libra team "knew there would be some people that didn't agree".
Having some gauge of the response #bloodnormal would elicit from the Australian market – given the campaign first launched in 2017 in the UK – Patterson says Libra was "committed 100% and prepared to deal with those who didn't agree. We went into it with eyes wide open but we were 100% committed to the message."
And surely there was some discussion of how to handle the fallout. Libra's #bloodnormal is currently leading as Ad Standards' most complained about commercial of the year, with most of the complaints claiming the depiction of period blood on television is inappropriate.
The campaign was indeed a divisive one, with the internet taking sides, applauding Libra's support of a progressive message or condemning Libra for airing an "inappropriate" ad. A sentiment that rose over and again from the spot's critics was something akin to 'a toilet paper brand wouldn't use faeces in its advertising, so why should I have to look at period blood?'
"There have been a lot of references to similar or other bodily functions," Patterson responds.
"What we know is that the stigma women currently feel about periods is greater than stigma around taking drugs, sexually transmitted diseases, mental health issues, sex. We're talking about a very natural, healthy bodily function that affects 50% of the population for 50% of their lives. Whereas everyone goes to the toilet, everyday. To our knowledge there is no stigma about that, so we wouldn't even consider running a similar campaign for those things. 
"What we're talking about is unique to women and uniquely experienced by women. [The way periods are discussed in society] is not helping young girls, teenagers and women to feel good about themselves. We think it can, if [periods] become less stigmatised."
Nevertheless, even though Libra was aware the spot would generate some backlash, Patterson says there wasn't much conversation about what that would be. "We were really focused on making that message as positive as it could be, and amplifying it as much as we possibly could."
"In this instance, with Libra #bloodnormal, we have a really clear issue that was still prevalent in Australian society. We have a really clear mission as a business, as Asaleo Care, but also as Libra, the brand, to destigmatise periods."
"[Libra's] a great campaign to talk about because in many instances, corporate culture needs to catch up to broader consumer culture," says Ferrier. 
"Broader consumer culture is out there doing its own thing and living its life, and corporate culture can often be slow, reactionary, conservative and have its head in the sand.
"All of the feminine hygiene products that continue to use blue to signify blood are now taking a greater risk for relevancy than in using red."
Ferrier may be right, that corporate culture still fits its stodgy stereotype. Ever seen stock photography of a corporate meeting? It's eerily uncanny.
According to Ferrier, the real risk in #bloodnormal would have been in jeopardising relationships with internal stakeholders, rather than consumers. "Obviously the vast majority of the Australian public know that periods contain blood and blood is red – and therefore it makes perfect sense to communicate periods using red and not blue. 
"For me, it feels like the only risk would have been internal stakeholder management, people who have their heads in the sand and are out of date with reality."
Two of Thinkerbell's most recent projects may be considered a little risky too – an international feud dubbed the 'Mitey Wars' for Vegemite and a slightly scandalous local campaign 'The Official Partner of…' for 13Cabs. For both brands, Ferrier's creative house employs a style of humour that might vex the more sensitive among us. Yet he also insists that the risk of offence didn't warrant much precautious conversations either. "There's an old-school saying in marketing that something has to be right before it can be great," says Ferrier. 
"We always look at the potential reactions for any kind of campaign or marketing activity… In the 'Mitey Wars' stuff, because it felt so true and right to the brand to be supporting the Australian cricket team and being slightly offended by Marmite trying to woo Australian consumers, it felt like the right thing for Vegemite to do… like there wasn't much risk there at all.
"With the 13Cabs work, the competitors are faceless, Silicon-Valley-based tech companies which don't necessarily try to understand the customer. They focus more on algorithms to behaviourally control their drivers. Within that context, it felt like a nice thing to do to put a smile on Australians' faces with some nice, human insight scenarios that help people understand that 13Cabs understands the Australian market."
When pressed on anticipating that positioning 13Cabs as 'the official partner of booty calls' might rub some people the wrong way, Adam was sure. "No. Everything might rub some people the wrong way. 
"Everything like that is considered. But the risk of somebody being offended by that kind of language to such a degree – that it would cause an issue – did not seem like a big risk at all."
For Patterson, it's about justification, not taking risks simply for the sake of it. "The risk taken needs to be appropriate to each brand and each business and what their mission and ambitions are," she says. "It's also always in relation to what consumer sentiment is around whatever those business and brands are. It needs to be appropriate to what you're trying to achieve, and it's not always appropriate to have a hugely thought-provoking campaign."
Further Reading:
Image credit:Florian Klauer