Timeshare or tupperware parties: what disruptive sales model will replace subscription services?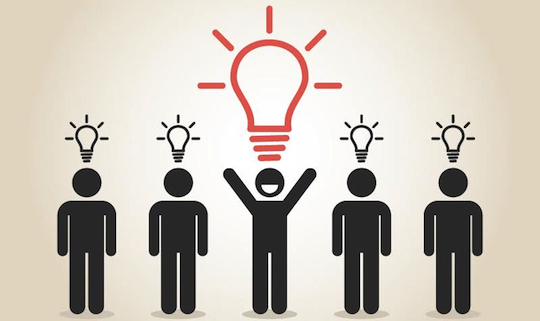 Online capabilities have seen subscription services become a popular and feasible consumption model. For Tym Yee, we've reached our limit of how many subscriptions seem reasonable, but immense opportunity exists for the digital re-imagination of other, previous disruptive sale models.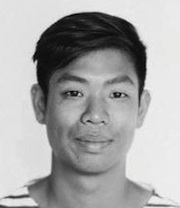 Subscription services like Apple Music and Netflix are like takeout meals. They offer convenience, give you something nourishing to consume and their relative value is often easily justified.
But spend your money on too many of these $10-a-pop luxuries each month and you'll soon find yourself wondering where all of your pay has gone. Perhaps you don't subscribe to any goods or services and so don't have this problem, or perhaps you're looking at those 16 Faberge Eggs on your coffee table and realise that, yeah, the market is totally saturated.
I'd like to suggest that we've reached peak sign up. We've hit the upper limit of how many subscriptions seem reasonable.
Like many, I'm a beneficiary of the lifestyle conveniences the subscription model affords its signees. I spend $10 a month on Spotify Premium and around $100 a week on YouFoodz for grub which, despite its lacklustre real life appearance, is always far tastier than what I could prepare for myself.
But start getting used to the expediency and you'll find yourself on a slippery slope. I regularly get tempted by time-saving yet slightly askew subscription ideas, and that's before they start hitting you with the three months free trial offers.
Unlimited live music gigs for just $35 a month? Seems a bit excessive, but sure, I like music. Who doesn't want to get in shape for just $199 every 12 weeks? And I can finally say 'good riddance!' To those pesky antioxidants with 24 cold pressed juices for just $315.
I'd save so much time if I signed up to all of these subscriptions – time which admittedly I'd then have to spend freelancing in order to pay for everything.
Nonetheless, the model clearly works and what we're seeing is a diversification of the subscription to anything and everything. There are marketers using it to offer customers everything from travel to wellbeing, craft brewed booze to beauty goods, all on a regular basis for a recurring fee. What was once a business model that delivered us what we need when we need it is now a common luxury delivering us what we want, all the time.
For businesses it's a good opportunity to sign up buyers so you've got guaranteed revenue for the near future whilst still allowing you to be agile in your environment. For consumers, it's a minefield of choice and potential.
So should your business start offering subscriptions? Do you need to revisit your sales strategy and look over your product offering? I'd argue yes to the latter, but not necessarily using the subscription model.
The subscription's renaissance in the digitally mediated age stands on the shoulders of products that have come before it in the corporeal world. Think about your local gym subscription, your phone plan, newspaper and favourite print magazine. Its widespread appropriation to the digital world was merely a Jobsian move to take something good and market it as great.
To stay ahead maybe we need to look back once again and search for the next breakthrough in the annals of marketing history.
Finding it won't be easy, but the landscape is primed for disruption. Your customers are hot from subscriptions, gamification, the share economy and freemium services. They're expecting novel, mobile, personalised and social experiences which both save them time and impress them with creativity and convenience.
Could we be waiting on the digital equivalent to the Tupperware party? Or a new digitised business model inspired by 'Ding Dong! Avon Calling?'
That sounds a little foolish, but with a little finessing and digital elbow grease there's no reason why once-successful sales models can't offer you the differentiation your business needs today.
How could your company use serialisation, bartering, pay-it-forward or mystery to your advantage?
Should you remix the auction, switch up time share or spin the roulette wheel in the opposite direction? Better still, could you do more than two of these things at once? The subscription's success and ensuing ubiquity has done a great job allowing businesses to connect with customers in refreshed ways, but it's up to you to take it to the next level. Chances are the 'next subscription' has already happened – you'll just have to re-find it.
For clues on where, why don't you subscribe to the newsletter?
_
Tym Yee is a writer, digital marketer and consumer at Optus.
Disagree with Tym about subscriptions? Become a member of Marketing Advantage for the low low price of $39 per month!