Trust in third parties, trust in data – why transparency is falling down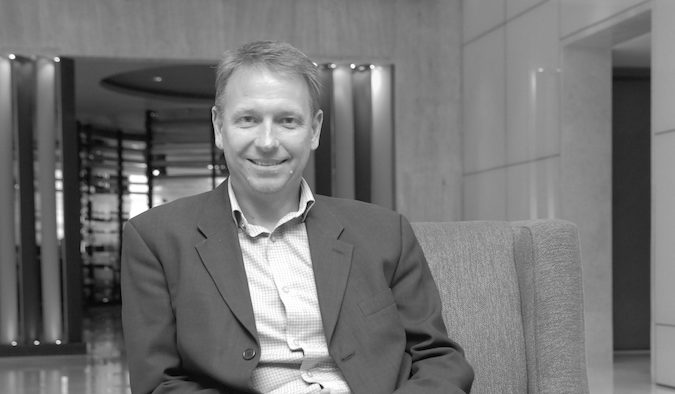 Mark Henning addresses how to get to 'marketing nirvana', where transforming more actionable insights for better, more effective marketing is the norm.
Marketers the world over are diversifying their media allocation across more channels and touchpoints to keep pace with the connected consumer. But where is the industry at the moment with trust in data sources and transparency with partners?
How much confidence do marketers have in reaching the right audience, engaging the right consumers at the right time and measuring success across media types, platforms and devices?
From the latest 'Getting Media Right' report from Kantar Millward Brown, we interviewed marketers spanning brands, media companies and agencies and found that measuring digital activity was understandably a key issue for many, but the ability to understand cross-channel ROI was the core stumbling block holding them back.
Mind the reality gap
Overall the findings reveal the industry at a crossroads. On the one hand, there's considerable aspiration to move towards integrated marketing cross-channel and cross-device. Achieving the perfect media mix would serve as the gold standard for all future spend.
On the other hand, the industry is still horribly crippled by measurement gaps and inconsistent currencies. Marketers are increasingly challenged to have a holistic understanding of the effectiveness of their advertising and media, yet a whopping 81% say they struggle to assess brand performance across platforms and devices.
This reflects a huge gap between aspiration and reality. And sadly, if marketers had a greater ability to track ROI, more than 75% report they'd increase spend in cross-channel and the individual channels (mobile, online advertising, TV and other traditional channels) that fuel it.
So what's causing the lack of trust and transparency across advertisers, agencies and media companies and how do we overcome it?
Integrated ROI: misguided and short sighted
The industry is still searching for an integrated approach to ROI measurement. Despite the backlash against 'walled gardens' and other digital data 'islands', it's the lack of trackability on TV and other traditional channels that impedes marketers' cross channel aspirations. While it's been a long-held belief that TV provides ROI, these days just over 50% of marketers report they are able to measure ROI on TV and just 50% say they can do so across channels.
This means the other 50% can't effectively measure these channels, and additionally 54% report they can't measure other traditional channels.
This demonstrates the need to challenge all channels – digital and traditional – as there's still room for improvement. Understanding the true value of individual channels and their impact across integrated campaigns is critical.
Another issue is that too often the ROI metrics available from third parties in the short term are short sighted. Now marketers are questioning their brand position in the market and struggle to develop a consistent methodology that effectively measures brand impact over time.
It's time to close these gaps in measurement and seek out a more comprehensive view of integrated ROI. This will result in more confident and steady investment on your platforms and channels.
The need to challenge data sources
Today's world is data driven, compelling marketers to embrace and master data that will help to inform media investment. There are seemingly endless sources of data now available: in-house data, third party data, agency data, data from publishers, DMP, and DSP data.
While 'too much data' may seem like a good problem to have, it becomes another variable that marketers must weigh and evaluate, particularly because of varying levels of trust in the data. Trust of data varies from 35% (media companies' trust in DMP and DSP data) to 79% (advertisers trust in proprietary data from their insights or data science teams).
Although advertisers, agencies and media companies are aligned in their trust of in-house or third-party data, confidence varies for other data sources. Consequently, marketers need to consider both the type and source of data they rely on.
Bring back human insight
Even with the overwhelming amount of data available, almost no one thinks we need more automation to make sense of it. Despite advanced ways of using this data to power campaigns such has programmatic marketing and segmentation, 81% of marketers claimed that they needed more 'human insights' to help them navigate the data available to them and make informed decisions.
But who do marketers turn to for direction? Our research demonstrated that there's considerable desire to work with reputable independent partners in this space, and trust was a key factor for marketers choosing a data provider. But with so much uncertainty, they are cautiously opting to work with partners they have worked with before.
In identifying these trusted partners, they need to be able to provide the human insight and interpretation of metrics to help marketers navigate the data out there so that they can make better decisions about where to invest their budget.
Banding together
In an age of media diversification, it's clear that marketers cannot get media right alone. We need to address these issues head on and work together to develop standards and accountability.
The goal is to reach 'marketing nirvana' where measurement across channels and devices is transparent and honest. It's incumbent on us as marketers to take the wealth of data available to us and transform it into better, more actionable insights for better, more effective marketing.
Mark Henning is executive director of media and digital at Kantar Millward Brown