Volatility contained – finding the right influencer to create meaningful connections
With influencers now a dime a dozen and brands particularly sensitive to image, how can marketers ensure their influencer strategy delivers where it counts while maintaining brand values? Shivani Maharaj breaks it down.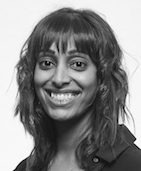 The booming business practice of influencer marketing experienced another year of growth in 2017 and it's not likely to slow down any time soon. A recent study of 181 US marketers found that 40% of respondents were planning to up their spend on partnerships with influencers and it's getting to the point where influencers are increasingly being seen as the future media vendors.
A recent Gartner survey showed that 60-70% of companies now use influencers for marketing and promotion of their brands, while only 5% use it as part of a strategic program of influencer marketing to support specific points around the consumer's purchase journey.
An early and high-profile example of influencer marketing is Nike's relationship with basketball superstar LeBron James, signing him to an exclusive and open-ended contract when he was just 18; quite a risky move as Nike couldn't predict he would become one of the greatest basketball players of all time.

Of course, it's a bit of an understatement to say Nike's long-term investment has paid off, but when it comes to working with influencers today it seems companies are much more inclined to sign short-term, tactical contracts with the aim of quickly building engagement, but not loyalty.
What are the implications for brands?
Building long-lasting relationships with brands is fundamental to generating a positive bias in what we call the 'priming stage' of the consumer journey – that is, in everyday life when people are not actively considering their next purchase. To achieve this, brands need to think about the role of influencers and how their input can contribute in shaping the brand story. This has become overly complicated now that influencers are no longer necessarily 'celebrities', raising a potential issue related to the improper use or amplification of the user-generated content that can escape corporate control.
Next, it's crucial to build authentic relationships. That means brands have to go beyond merely using a testimonial from an influencer or asking them to endorse a product in an Instagram post. The influencer must be seen to be adhering to the brand and its values and enlarging their sphere of influence beyond just one channel.
Therefore, identifying the 'right' influencer is one of the most important steps a brand must take. There are three things marketers can do to ensure they get it right:
Use 'scouting' tools to find the right type of influencer – 

New tools are constantly coming into market that can make 'matchmaking' between brands and influencers easier and less risky – some even allow brands to

conduct

profanity audits and check for brand conflicts.

 Be clear on the influencer's contribution – 

Analyse your chosen influencer's content to understand how much they can bring to the brand in a credible and authentic way. Quantitative as well as qualitative mapping of the influencer audience suggests that it is not enough to just have a high number of followers or fan base, but brands need to check the quality of the audience in addition to their socio-demographic characteristics.

Analyse the engagement level of visual content – 

This is possible thanks to automated image recognition tools that enables brands to separate all the individual elements of an image or a piece of content on Facebook and Instagram to analyse and measure its ability to generate engagement.
What roles do influencers play in consumers' purchase journeys?
Our own research at Wavemaker shows that influencers rank in the top 15 touchpoints, so there's no denying they play an important role in the purchase journey. However that role varies quite a bit, depending on the stage of the journey.

In the priming stage – before consumers are in the market for any particular product – influencers are on average in the top 10 most influential touchpoints regardless of category. Once consumers move into the 'active stage' – considering their brand options – influencers are steadily in the top five for categories such as luxury, beauty and apparel, and are exerting a growing 'influence' (pardon the pun) in categories such as banking and FMCG.

The content that influencers create also plays a key role in the purchase journey and can drive the brand's success in connecting and engaging with its consumers. In the priming stage, using influencer content that connects with a consumer's passions is key to establishing a relationship with the brand and its values. Creating stories that are relevant to consumers is the biggest challenge for brands, so influencers can generate loyalty by creating content and talking to the consumer as an expert friend would do.
Australians, much like people elsewhere in the world, are increasingly interested in health and wellbeing and they tend to connect more with influencers as they see them as a friend. There is a reason why the 'queen of Instagram fitness', Kayla Itsines, was named the most influential person in the world by Forbes in 2017 – it's an area that consumers are obsessed with.

In the active stage, it's important to create content that builds on the priming stage relationship; that entertains consumers and reminds them why they like a brand. Although influencers are the new best thing in the era of social, we cannot take it for granted that their inclusion in a brand communication strategy will automatically lead to business success.

Just like any other media touchpoint, influencers should be used in the context of each category's purchase journey and the content created has to fit with the stage of that journey to drive business growth.

Shivani Maharaj is national head of content and partnerships at Wavemaker Australia.
 Image copyright: ammentorp / 123RF Stock Photo