What will the '20s bring for Google Ads? Experts weigh in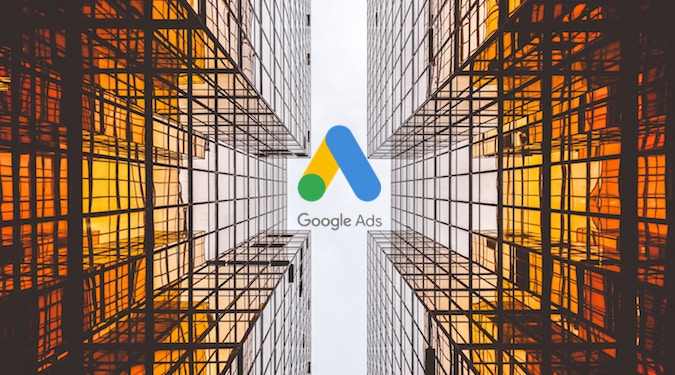 Will the ACCC regulate Google Ads? How will automation and machine learning impact the platform? Will Google Ads become unprofitable for advertisers? Gary Nissim and his roundtable of marketing elite get their hands dirty with the big questions.
In the nearly 20 years I've been using Google AdWords (now Google Ads), I've seen too many changes to remember. Back in the day there were no match types, mobile wasn't a thing and we could even see other advertisers' bid prices. 
Those 20 years of change pale in significance compared to what the next 10 years hold. Or, so I believe. 
I met with Miki Clarke, senior manager of digital media at Allianz; Phil O'Connor, head of performance media at Koala; Daniel Benton, general manager of GroupM's performance agency Neo; Andrew Burger, director of strategy and innovation at Switched On; and Indago Digital's own head of performance and analytics Preet Singh for a couple of cheeky ales and to chew on the search marketing fat. 
The biggest threat to Google Ads?
None of us believed the threat was from a search engine. So where would the threat come from? 
O'Connor said that he doesn't see a threat to Google within the ad industry "per se".
"The biggest threats to Google I can see are political. As nations gravitate towards the regulation of data, this [shift] will make it much harder for publishers like Google to monetise the vast amounts of data they collect," said O'Connor.
Benton believes that the threat comes from vertical (topic-specific) search. "We're going to see more vertical search; Amazon for retail, maybe places like Home Improvement Pages for trade-based search and Domain for real estate. However, I don't think it's going to be earth-shattering in terms of the budget that's flaunted. A specific battle will be around ecommerce, thinking about Amazon or places like Citrus Ad which power search for FMCG brands from the likes of Woolies and Officeworks."
The one thing we all agreed on was that the main threat is from Amazon. We also agreed that Amazon's entry to the Australian market has been underwhelming to date. Singh referred to Amazon's approach as not being underwhelming, but "very deliberate and systematic" and having "the disposable cash to make it work".
"In countries such as the US and the UK," Singh continued, "most products are stocked on Amazon and that's where your purchase journey starts and finishes. Google is completely out of that equation." 
Related: Amazon is playing the long game in taking over Australian ecommerce »

Will the ACCC 'regulate' Google Ads? What should that regulation look like?
Most of us agreed that Google has created this platform and has the right to promote its own products in any way it sees fit. But none of us were overly comfortable with the power that provides them. 
One of Clarke's main concerns surrounded trust and transparency around the auction and costs. Working in the insurance space where CPC's are extremely high (top of page bid for the phrase 'life insurance quote' is AU$124), Clarke questioned whether having "blind faith" that you're only paying one cent more than the highest bidder was satisfactory. "It would be great for advertisers to have visibility and, in this time of mistrust towards digital advertising, would supply much needed PR." 
Burger raised the most relevant point that focused on whether the ACCC had the skills to regulate Google. Burger said, "I don't know that the regulators know how to deal with a tech giant as big as Google. I believe they'll look to the EU who are more progressive legislatively for guidance."
The overarching opinion was that the ACCC is 'a toothless tiger', and that Australia will rely on other countries or regions to set the benchmark to implement regulations. 
How will privacy laws impact Google Ads tracking and attribution?
Most of us agreed on the basics. O'Connor talked about how "Apple has moved to ITP2, Chrome's following suit and that tracking will be become increasingly difficult. I anticipate that as remarketing becomes less useful, advertisers will shift spend up the funnel towards consideration and leverage predictive indicators rather than behavioural signals." 
Singh questioned, "How are you going to deduce whether your millions of dollars in investment are working or not? That's probably one of the big areas of concern. With that being said, we do need to regulate Facebook and Google. I don't think that your average joe is even close to understanding the sheer scale of data that's being collected."
Burger's view was very similar, but he felt that Google would benefit from the new privacy laws. "The tighter and harder regulations get; the better off Google is. It sits on more first-party data than anyone else, which gives it the edge. It then becomes a three horse race between [Google], Facebook and Amazon. Who has the most robust data? Who can utilise it in the most effect manner?"
Will Google Ads become unprofitable for advertisers? 
Clarke, who works within one of the highest CPC verticals, referred to "overlaying first-party data onto [a] search campaign to drive efficiencies.
"It's in Google's best interest to work with advertisers to ensure Google Ads drives great ROI," described Clarke. "The question is whether we're providing Google with new data that it can then sell to other advertisers?"
Most of us agreed with Benton that Google would "unlock new volumes through new formats like voice; that will help flatten out CPCs". 
Burger's take was different, "Five years ago, our clients questioned whether they should be bidding on their own brand terms. What I'm seeing now is businesses that only bid on brand. The baseline has changed. There's a greater willingness to invest in search as a 'health check' rather than an ROI-driver."
Benton agreed – but had a slightly different view. "I see brands shifting performance budgets back into brand building. 'What happens if I shift my search budget towards branded and research queries that are cheaper for me to own?' Which should mean users have more trust in my brand and ultimately, drive higher conversion rates."
Singh chipped in by asking whether the removal of average position was a play for advertisers to start dropping bid prices. "We all know that certain advertisers are pushing for top rank; and when you have a number of them, the price exponentially increases for everyone."
How will automation and machine learning change Google Ads?
A resounding 'the future is bright, and automation is already changing paid search for the better'. We were all extremely positive about the future of paid search and the benefits that automation would bring. We're already there, are we not? 
According to O'Connor, "We're at a point where automation can do it better than a human can.
"We can already see it with smart shopping, smart display and dynamic search campaigns. It's about relinquishing control – which can be hard to do sometimes – and say that I'll have trust in the algorithm to do the right thing."
The issue Clarke has with automation is one of compliance, "Obviously you need the human element of assessing the campaign and making the ultimate call to what goes live. Already-dynamic and responsive search ads are a nightmare from a compliance perspective as you cannot see the final product – what is actually going to be served and in what order?" 
So then, what is the role of the search marketer in the next decade?
Coming from an SEO background, Clarke spoke about the two disciplines merging. "Organic works so well by taking in numerous factors to understand the worth of that site or webpage and relevance to the users' search query.
"Paid search could become fully automated if it incorporated the SEO smarts which determine if the page provides a good user experience, has engaging and original content and is fast to load – [these] will be the differences between a good and bad paid search campaign. Our teams will eventually only be responsible for constructing messages and USPs – and the machines will come up with the rest."
O'Connor summed this question up very succinctly, "Automation and machine learning will remove control but improve results; so I'd say it's for the better. Our teams won't disappear. There will always be a place for humans to work with Cyberdyne pressing the right buttons."
What will be the role of 'keywords' be in Google Ads?
Burger and Singh believed that ultimately keywords would vanish. O'Connor sat on the fence (unusually) whereas Benton and Clarke thought that keywords weren't going anywhere.  
Modern-day automated campaigns use the website or selected web pages to base building a campaign off. But Singh took it one stage further. He envisages a world where Google could be using "call-centre transcripts, live chat conversations and customer data to turn that into a feed of self-targeting keywords."
O'Connor questioned what Google Ads would look like, full-stop. "Past 2025, I believe we'll be looking at search marketing in a totally different way. As to what that is, I'm not even sure Larry [Page] knows."
As far as I'm concerned, Burger said it best, "It's pretty easy to envision a future without keywords. [When] I think of what's already happened with these 'smart' and 'dynamic' campaigns, I can imagine a world where there is little-to-no control on keywords. However, due to things such as brand safety, there will always be a place for negative keywords."
Which technologies, platforms or channels do you see Google Ads integrating with or purchasing?
Although Benton didn't provide a specific answer; his focus was around reach. "[Google's] investments need to be around increasing reach, trying to get more attention, more eyes on its properties and more technology for measurement of reach."
Burger was thinking about what a Netflix deal would look like.
"Netflix needs a partner that can help defend against the incoming wave of new players such as Disney+. I wouldn't be surprised if [Netflix] used Google Smart to help monetise the platform. And then I think that's a logical extension to how Google and YouTube become more of an ad-serving distribution platform for connected TV and the programmatic digitisation of TV."
This was an area we all agreed on – TV will move to a programmatic model and Google will 100% want a slice of that pie. Is the search marketer not perfectly positioned to buy and optimise that type of TVC purchase?
However, Burger went on to point out that looking at Alphabet's portfolio would reveal most of its investments are outside of advertising or Google's traditional revenue streams, "Things like self-driving cars, drone-delivery services and, most recently, Fitbit. Essentially everything that will facilitate better user-experience or more time spent on devices which can show ads."
O'Connor made the reference towards oOh!media's SMART Reach product, "[oOh!] is using data to better target an audience based on demographics, psychographic and buyer behaviours. This is an area Google might move into. So much of out-of-home is digital these days, and Google could replicate SMART but overlay its own mobile data to provide messages specific to individual consumers as they walk past out-of-home displays – AKA minority reports." 
What is the future of voice search? 
The key question that needs to be answered is: 'how will it be monetised?' From there, we can forecast its future.
As was the case for most of the evening, O'Connor's beliefs closely matched my own. He believed that "data gathered from voice search will probably be leveraged to further enrich predictive targeting for prospecting and consideration campaigns in [Google's] other platforms. The consumer unwittingly continues to give Google more data, and voice search provides a different type of 'search' data set."
I pushed Benton for an answer on how Google could monetise these more complex queries. He believed that "if the consumer's search query matches an ad, it's essentially just like an audio ad – or something you'd hear on a podcast or radio. It will be different to traditional search and it's not going to be a traffic driver. If anything – it'll be viewed as an impression. It presents measurement challenges, but there's opportunities." 
In the next decade which metrics will Google Ads report on?
Clarke spoke around how "[Google] is building case studies to help justify brand spend on YouTube and that it needs to produce a metric that measures both consideration and brand uplift. Does appearing in the search engine results page (SERP) or the ad auction not have value? Does bidding on your brand provide value outside of direct conversions?
"With display we measure CPM and brand engagement – so is Google Ads and the products that sit within it any different?"
Benton felt that new measurements would be focused on voice search and "thinks there's going to be measurements around voice search and connecting voice impressions to conversions."
Singh talked about incrementality. "For large brands such as Myer and Woolworths, customers shop with them often. So, attributing a search on a Friday to a customer purchasing bananas on a Saturday is a leap of faith. You can't really say that shop is driven by that search. Could Google work with large advertisers to work out a measure of incrementality?"
Further Reading:
Image credit: Alex wong