Why attention is the world's most valuable resource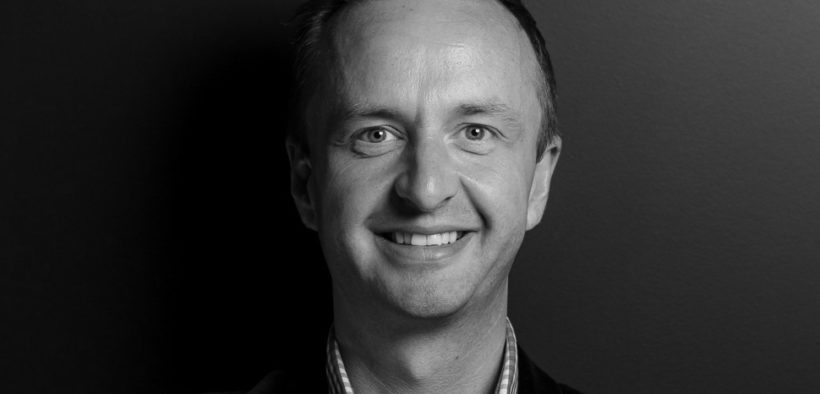 After attending the 2016 Cannes Lions, Paul MacGregor discusses the attention economy, and ponders how brands can attract, convert and measure attention.
Attention is the new economy. It is the world's most valuable resource. You shape hearts and minds only with attention. I think that is where the market will swing back to.
So said Fox Networks president of advanced advertising Joe Marchese at Cannes.
In a fragmented media world, the first question for brands is how to attract attention. The second question is how to convert it. The third is how to properly measure it, given all currencies are not the same. Those were some of the key themes coming out of the festival of creativity. But, without first gaining attention, the other two questions become moot.
A return to quality
That is why Marchese predicted a "flight back to quality" media. He thinks brands are realising they have wasted ad budgets on "absolutely useless" inventory that has "zero value" in some of the online exchanges.
At MCN, a major point of difference is our premium engaging content. Whether it's shiny floor blockbusters, local productions, live sport or the best international dramas, it's great content, which engages a passionate audience.
Fox in the US is trying to simplify things for brands and audiences further with 'engagement' ad formats, which allow users to chose to engage with only one brand. They will only see one advert per show, said Marchese, or they can choose a normal ad-load.
"How that works for advertisers is that we give them a better canvas, better attention – an immersed consumer who is not trying to block them or trying to avoid them – and the ROI works for them" said Marchese. "I believe that the format of the future for commercials is immersive advertising rather than frequency-driven advertising."
Time will tell whether Marchese is right. But, advertisers have so far bought tens of millions of dollars of Fox's engagement ad formats. Marchese believes that if you can immerse viewers in one great ad "you don't have to show it to them ten or fifteen times".
–
Related: Running video ads online? Jeffrey Parrish has three tips on how to get viewers engaged in the five seconds before they 'skip ad' »
–
Measure for measure
Another challenge for brands, media owners and agencies is measurement. The absence of a currency that allows true, like-for-like assessment of ad spend and effectiveness across screens was a recurring topic at Cannes.
AOL CEO Tim Armstrong, told MCN that a new currency will "need to be built around human behaviour, which is cross-screen and [consider] how a human intakes media in multiple ways".
ESPN's global head of sales, Eric Johnson, agreed – particularly when comparing TV and digital video buys.
"The currency has to change into something that is adopted by everybody," he said. "Everybody is looking at different ways to measure success. Every single agency group – even clients within agency groups – are doing it differently. It is very difficult to transact when you don't have one common currency."
The media industry must quickly develop "something that captures the new consumption pattern" in a way that becomes "industry standard-ish," he added.
Quality
But, standardisation of measurement will be wasted if marketers and their agencies do not refocus on quality.
Brand marketers might "understand the value of going cross-screen. But the question is, do they have the right content to be able to engage consumers effectively?" asked Carat US CEO Doug Ray.
"Fit-for-purpose content delivered in the right context and [via] the right platforms is the biggest issue holding back clients right now."
Storytelling
Quality content is where TV networks can outperform the technology platforms flocking to Cannes, according to Marchese. He believes those platforms have made traditional media owners refocus on their strengths, which can only benefit advertisers.
"We can't out-data Facebook and we can't out-engineer Google. But, we are the best at storytelling," he said.
As a result, TV is thriving, said Marchese, it just isn't called TV anymore.
"The problem you have is language and definitions," he said. "But if you tell me long-form episodic content is in trouble, I would laugh at you."
Whether streaming video, or catch-up TV, or watching shows through an app, "as long as you consider that as 'television', long-form episodic content is at an all time high", said Marchese. "It is massive, the best stories ever told and people love great stories.
"So, I believe there will be some changes to the business model [of linear TV], but I believe storytelling is universal and permanent."
Advertising around such story-driven content across screens is how brands can hold attention, he believes.
So, I guess the question is, should marketers return to quality and the industry create a new currency based on cross-screen human behaviour? And should the onus shift away from algorithmic audience selection and legacy digital metrics back to creative and campaign planners? My view is that focusing on the creative and human attention can only be a good thing for audiences, media owners and brand advertisers, and is a sure way to be heard above the clutter.
Paul MacGregor is the national director, marketing and production, for Multi Channel Network.
* * * * *
For the latest opinion on trends shaping the industry, purchase a subscription to Marketing
* * * * *