Why linking data to customer journey is more important than ever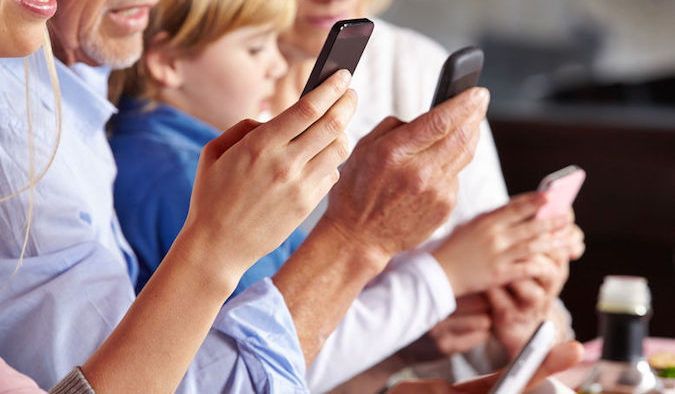 Linking data to customer journey will be more important than ever as the number of smartphone users and connected devices grow further into the billions, writes Lisa Loftis.
Customer experience management is not a new discipline. It has been around for almost two decades.
In a book I co-authored, Building the Customer-Centric Enterprise published in 2000, we coined the term 'customer-managed relationships' (CMR) to signify that a company's job was to assist customers who wanted to take control of their own journey. Shortly after that, I read my first book entirely devoted to the subject, Customer Experience Management; A Revolutionary Approach to Connecting with Your Customers by Bernd Schmitt.
A revolution in the making
Despite the fact that the few companies managing end-to-end customer experiences report benefits ranging from increased profit to higher stock prices, most of us are not quite there yet.
The good news is that companies can be positioned to make these early visions a reality. Why?
Because innovations in digital technologies are yielding an explosion of data. Data that can help us understand customers more thoroughly than ever before. Data that can be mapped both to and from customer journeys. Data that can finally facilitate the breakthrough in customer experience that we are all looking for.
Linking data to customer journey improves agility
With 6.1 billion smartphone users and 28 billion connected devices forecast by 2021, capturing this data, exploring it through analytics and applying it to meet customers where they are in their journey will become imperative.
Real-time communications delivered in the right moments should tell customers, 'we know you, we hear what you are telling us, we reward your loyalty, we encourage your engagement, and we will accommodate your journey.' Properly using this data can also help to overcome some of the organisational and data problems companies are having managing the journey.
Participants in a recent Forbes Insights study found that few had the visibility they wanted into customer activity across channels, with only a third of the respondents able to see at least 75% of this data. However, the leaders in using data-driven experience management highlighted benefits including faster time to decisions (67%), a more comprehensive common enterprise view of customers (51%), more confidence in their decisions by managers and employees (49%), and greater collaboration between departments (36%).
Context is critical
Using this data to drive a contextual understanding of each interaction is where the real benefits accrue. The Oxford Dictionary defines context as 'the circumstances that form the setting for an event, statement, or idea, and in terms of which it can be fully understood and assessed.'
The data needed to understand context extends well beyond the marketing department and into every facet of customer activity. One category of data includes purchases, transaction history, customer demographics and on-site interactions (call centre, in-store, or branch). This category, the most commonly used data, highlights relationship contexts – how does this customer typically interact with the business, and based on that behaviour what activity can be anticipated from them going forward?
A second category includes social media activity and networks, complaints and emails, voice of the customer interactions, market research and psychographic information. Data of this nature points to personal context and highlights the customer as an influencer's actual preferences. The data also helps to match content, channel options and products to what the customer values.
The last category of data includes web and mobile activity, location and GPS services, and beacon and sensor information. If captured and used in real time, this data can illuminate situational context based on what the customer is doing at any particular moment. This data helps to determine if there something the customer needs that the company can provide.
Data-driven experience management can yield tremendous benefit if contextual understanding is applied to customer communications at the right point in the journey.
Lisa Loftis is principal management consultant – customer intelligence at SAS Best Practices
Image copyright: stylephotographs / 123RF Stock Photo