Your marketing quote and niche ad option of the day – 14 May 2012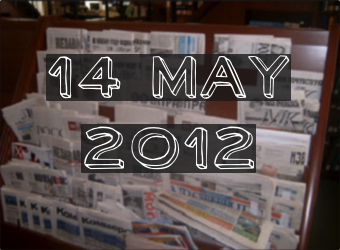 "Advertising people who ignore research are as dangerous as generals who ignore decodes of enemy signals."
– David Ogilvy
Each weekday in May we'll bring you a niche, alternative or emerging advertising option that perhaps won't appear on your research and data reports but highlights opportunities that can add reach, impact and value to your marketing and advertising mix. Your niche ad option for 14 May is:
Ethnic and multicultural advertising options
Does your advertising and marketing reach Australia's diverse and vibrant ethnic communities? The Chinese community is one of the largest and strongest growing of these groups in Australia. 1688.com.au (named in recognition of the year of Columbus's discovery) provides Chinese-Australians with daily online updates of relevant news, current affairs, sport and lifestyle information, and is one of hundreds of websites, newspapers, magazines, radio and TV channels for Australia's ethnic communities.
Powered by: