How purpose drives success – Eat My Lunch founder Lisa King
Marketing speaks with Lisa King, founder of New Zealand social enterprise start-up Eat My Lunch.
This article was sponsored by ad:tech to let readers know about ad:tech 2018, 22-23 March in Sydney. This year's event focuses on the theme of 'Pioneering', and sees the annual conference and exhibition partner with LinkedIn for the first time. 
After 15 years working in large FMCG companies and marketing for some of the country's biggest food brands, Lisa King decided to put her commercial acumen towards doing something that would make a positive impact in the community. In 2015, she launched Eat My Lunch. The enterprise aims to address the fact that in New Zealand, 28% of children live in poverty and thousands go to school without lunch each day. Eat My Lunch (EML) empowers consumers to make a difference: every time they purchase an EML meal, a Kiwi kid gets a lunch.
Today it has given over 600,000 lunches to kids in 55 low-decile schools in Auckland, Hamilton and Wellington. It's been the recipient of numerous awards and Lisa was awarded a Women of Influence Award in both 2016 and 2017. Prior to her appearance at ad:tech 2018, she spoke with Marketing about Eat My Lunch's values and success and how social enterprise can play a key role in business success.
You've moved from large-scale FMCG brands to a small start-up. What was that like?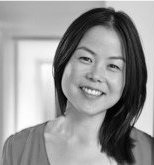 We wanted to create a small business that is led first and foremost by our values: caring, doing and giving. We didn't have any other agenda – no profit targets, no stakeholders to appease, no defined roles, limits or set views on how we should do things because we were in the start-up phase. This resulted in a learning model that was about doing, learning and then adapting, as opposed to research, discussing and then implementing. This means our ability to make things happen is much higher and we also generally have a bigger appetite for risk.
Our new product development cycle is around two weeks from when we come up with an idea – like a new recipe – to when we trial it in the market.
The other big difference is the freedom of self-expression – at EML you wear what you want, we have very flexible working hours, staff choose start and finish times, there is a very relaxed environment with no hierarchies (a good example of this is in the kitchen where we don't have titles and Michael, our head chef, will sweep the floors or do the dishes) – everyone just mucks in and does what is necessary.
The team also has a huge amount of autonomy and freedom to define their own roles because the business doesn't have clear guard rails and our requirements are always changing. We have created and maintained a large family culture – especially because we started from our home. And because we asked for help from volunteers, we had to open up our home and ourselves and be completely transparent. Anyone can walk in and see what we do.
One of our core values is doing – which means that we don't talk a lot about things, we show through actions. For example, there are no formal pay reviews. When the company does well, people automatically get a pay rise – there is no discussion and no set timing for this. We share in the success of the company automatically, not when it's required or just at the end of the financial year. Kris who started with us from the beginning has had around eight pay rises in the 2 years.
What are your tips for brands and marketers considering social enterprises?
Just be authentic and genuine. EML works because our purpose is at the heart of everything we do. We don't have to manufacture stories or spin messages. Transparency is key: we allow our customers to come in and see what we do by enabling them to volunteer to make the kids lunches. This creates huge engagement and advocacy.
Ensure that you have a great product that serves a real consumer need and continue to deliver high quality and service. It doesn't matter how strong your purpose is, consumers will not come back if the product is sub-standard.
Any enterprise, even a social one, will not last if it is not commercially sustainable.
What role does tech play at EML?
I always tell people that we are a tech and logistics company that just happens to make lunches. Technology drives the business and is key to ensure we continue to have a relevant and scalable business.
What will you be discussing at ad:tech?
How purpose can drive commercial success. From its inception Eat My Lunch has been about increasing good, not just making money. Eat My Lunch has gone from a small business run out of a family home to a social enterprise that has captured public imagination on how business can drive social change.
I will talk about how having a social purpose at the heart of the business, has created a model that not only makes a difference to the lives of thousands of Kiwi kids but is key to building a commercially successful enterprise. EML has shown that doing good and making money can co-exist and is a way forward for businesses.
–
In addition to an impressive line-up of speakers, ad:tech has partnered with LinkedIn to bring you the perfect conference lounge experience and ensure you get the most out of ad:tech! Refresh your profile pic in the professional LinkedIn headshot area, connect with that someone you've been trying to meet for ages through the event app, schedule a time to connect in the custom built meeting area and re-energise with a variety of zones.
This year, the theme for ad:tech is 'Pioneering'. The agenda is now live »