Marketing's sole purpose is to speed up the sales cycle
The role of marketing is evolving. That means it's time to recognise a power shift in the relationship between sales and marketing teams. By Andy Pattinson.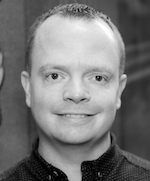 Finding new and improved ways to optimise and align the sales and marketing teams is a constant plight for Australian businesses. A recent example comes from Vodafone Australia, which announced a decision to scrap its chief marketing officer (CMO) position and merge marketing and sales into one team. 
The reason that organisations want sales and marketing to be aligned these days is mostly driven by dramatic changes in what customers expect from a business. Customers are obsessed with great service. They expect that every single touchpoint within an organisation will deliver a seamless and memorable brand experience every single time they're ready to purchase, no matter what device they're using, or when they choose to engage. This includes a high level of personalisation within the marketing materials they receive.
No matter how you look at it, this power shift towards a customer-centric model puts a lot of pressure on organisations, prompting a huge rethink about how sales and marketing roles should be tackled. Many brands are now wondering whether sales and marketing alignment is perhaps not the silver bullet they thought it would be.
We're now on the cusp of a new frontier: acknowledging that marketing's sole purpose is to speed up the sales cycle.
Marketing is not about controlling the brand, pioneering customer relationships, or building creative campaigns – at least never of its own accord – but vitally to enable, empower, and boost the sales cycle. If marketing works in a silo, it will never feed into the sales objectives in the way it needs to – indeed, a recent report from ADMA/Marketo showed only 15 percent of marketing teams are seen as primary revenue drivers in businesses.
Therefore, working in silos isn't an option, but nor is alignment the optimal term for describing the key relationship between sales and marketing. Success is less about alignment of sales and marketing, and more about optimising teams to work in ways that work best for the customer – not the business.
A focus on enablement and compelling content
Rather than a focus on sales and marketing teams being aligned, for marketers, there should instead be a focus on enabling the sales department to help them do their job. The ability to communicate with others in the organisation, and giving them the tools to make their sales pitch unbeatable will be the primary way mutual organisational goals (particularly pertaining to revenue) can be achieved.
Of course, much of the focus for those in the marketing function is to provide an effective content marketing strategy to the sales team. Research shows that global content marketing revenue is predicted to become a $US313 billion industry in 2019, according to PQ Media.
However, the realisation that content can't be churned out by a content factory and be expected to instantly resonate with the intended audience hasn't hit home among many large organisations. Greater care needs to be taken to ensure content is accurate, insightful, purposeful, and most importantly, personalised.
Organisations can get the most out of content marketing by analysing the content insights, enabling them to truly understand how content is driving their sales department. They can do this by deploying the right sales enablement tools that cover both the sales and marketing functions.
Yet having one marketing software function and not others in place that have the ability to communicate with each other will deflate the sales cycle. For example, Customer Relationship Management (CRM) adoption here in Australia is well past the hype stage and is now entering the mainstream.
In fact, AI-led CRM is forecast to drive $19 billion in Australian revenue by 2021, according to IDC, but CRM investment is fundamentally useless without sales enablement.
Looking out for a solution that won't deflate the sales cycle is therefore crucial – by having all the pieces of the puzzle working together, organisations will be able to bring about real improvements in their bottom line.
Organisations must be sure to develop the skills of their employees alongside the development of new systems, so that they can learn the skills required to maintain or develop these technologies. That way, their investment will pay big dividends well into the future.
The silver bullet of sales and marketing is there for organisations of all sizes to seize. Taking the first initial step of recognising the power shift in the relationship, focused on the fact that marketing's sole purpose is to empower sales, is the best way to reset organisational goals for mutual benefit
Andy Pattinson is managing director, ANZ at Seismic.
Image copyright: kirillm / 123RF Stock Photo