Blockchain and provenance the way forward for Australian agribusiness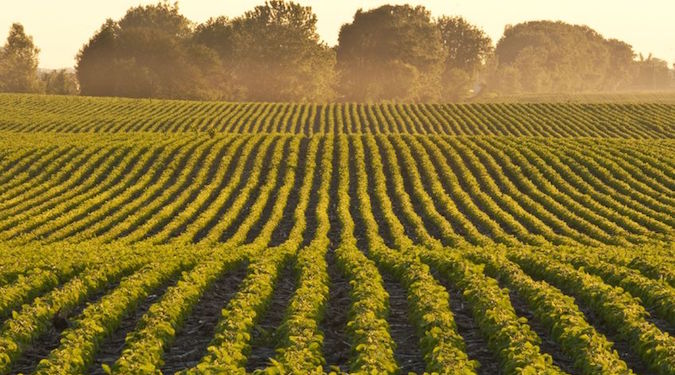 Increased collaboration and greater supply chain transparency are the only ways Australia's agricultural sector is going to remain competitive in the burgeoning Asian market, industry leaders say. By Tracey Porter.
The reluctance of academics to leave their "ivory towers" to engage with the private sector and too much reliance on Australia's tired "clean, green" messaging has led to a level of complacency that has resulted in many agribusinesses failing to realise their growth potential on the broader international stage, audiences at a Sydney innovation seminar were told.
Speaking at Australia's Asian Future Summit 2017 last week, Professor Wendy Umberger, from The University of Adelaide's Centre for Global Food and Resources, said technology was changing the face of Australia's viticultural, horticultural and agricultural industries and it was imperative that businesses operating in these sectors uncovered new ways in which to brand and market their products to differentiate from their competitors.
The answer lies in investing more in "understanding", she said.
"I don't just mean doing the high-level research on trends, I mean really investing in R&D and the thought processes of our consumers. We talk a lot as a country about being a clean and green provider of safe products, but so does our global competition. If you go to New Zealand that's what they talk about, that's what Canada talks about, the United States… all who are competing against us whether we're talking commodities or higher end products. I think there needs to be some investment in there but definitely understanding what consumers want [is more important]."
Umberger said while the appetite for Australian-branded products from countries such as China, Vietnam and Indonesia appeared insatiable there was much work to do when it came to understanding consumer behaviours – both in their desire for functional foods and products, and concerns they may hold about food safety and provenance.
"It's not just the way they use those products, the way they consume food is different. I don't think there's enough of awareness within industry about the potential for that."
Graincorp chief executive Mark Palmquist said the rising wealth of the Asian population had forced companies such as his to reshape their business models to appease consumers who had become much more discerning.
Where previously Graincorp's focus had been on finding innovative ways to shift large volumes of generic types of grains, overseas buyers were now demanding greater transparency in everything from the physical appearance of the supplied variation type through to detailed credentials about the way in which it was farmed.
"This is where technology really matters, we have to find ways to be able to attract identify and preserve that traceability to the point where the consumer believes in it but it also gives the characteristics that they're looking for."
All panellists agreed that part of the issue with implementing a verifiable auditing process was that businesses had struggled to find a way to do so in a cost-effective manner.
However, the managing director of IT firm Avanade Australia, Sarah Adam-Gedge, said there had been many parallels drawn between the agri-sector and the mining industry. But just like its mining counterpart, the 'ag' industry was a "very harsh business that has probably had very low capital investment over the years", particularly in the field of digitalisation.
It was about time this changed, she said. "I would not worry so much about our business being defunct because of Asia technological advantage. I would say let's look at ourselves first. We've got a great opportunity because of this growth in demand to invest in technology and really change agribusiness [in Australia] to be the next mining boom, that's I think where we need to focus."
–
Further reading
–
Image copyright: elizabethrozycki / 123RF Stock Photo