Caring is daring and intimacy is key: how to maximise your brand value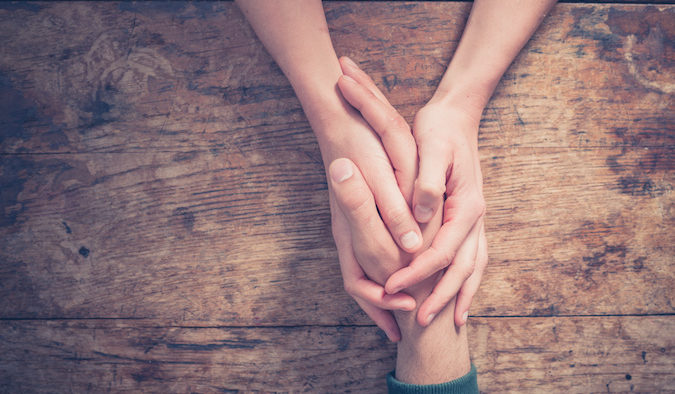 Australian brands are in CX decline, so why don't they follow the five Cs? Pip Stocks says in the age of the consumer firms need to focus on customer intimacy and let customers know they care to maximise brand value.
In their book The Discipline of Market Leaders (1997), authors Michael Treacy and Fred Wiersma describe three competitive strategies for businesses to employ to get ahead: operational excellence, customer intimacy and product leadership:
Operational excellence is about cost leadership.  Think Kmart.

Customer intimacy is anchored in service, customisation and personalisation.  Think The Iconic.

Product leadership aims to bring build a culture of delivering superior products to market.  Think Dyson.
In their book, Treacy and Wiersma explain how brands need to excel at one and perform adequately at the other two.
As we sit firmly in the fourth revolution (please don't ask me to explain), I have been ruminating if one is just clearly more important than others. And in the age of the consumer running a customer intimacy operational model will be the one that adds the most brand value.
Why?
Because we all know that with so much choice available to our customers, the more control they have and the more at risk they are to choose another brand. But if you are a company that obsesses about customer knowledge and insight, a company that expects everyone in the business to feel connected to your customers, then you will be a brand that has a better chance of delivering a good experience.
In Forrester's 'Drive Revenue With Great Customer Experience', 2017 study, 17% of what they call 'CX leaders' grew revenue faster than 'CX laggards' (3%). Customer intimacy drives brand value.
What is scary is that it also reported that Australian brands were declining when delivering customer experiences. Combine that with the speed of consumer demands and the unprecedented pace of change, and we see brands starting to lose their edge.
So how do you prevent this from happening in your business? Start with the five Cs:
Convenience: Make your experience easy and clear. Start here and solve all those really annoying pain-points that drive customers mad, like transferring customers around different call centres to solve more than one of their problems.
Consistency:  Make it the same every time.  50% of what we do every day is habitual and we don't want to have to navigate something new every time.
Choice: Give your customers a variety of ways to browse, buy and pay.
Customisation: Deliver a truly personalised experience. If you are an airline and your plane lands late, then expect those travellers to rant on a follow up email, at minimum acknowledge and apologise for the delay first.
Care: This adds the emotional into your experience and without care none of the other stuff really matters. Care is what your customers will talk about, care is how you demonstrate that you get them, care is anticipating their problems and fixing them before they realise.
The key is to anchor these five Cs is your customer insight.  Use all your big statistics to build your frameworks and hypothesis and use your small data – face-to-face conversations and observational techniques – to find the key nuggets that will make a powerful customer experience.
Next month I will start with unpack Convenience, what that means and who is doing it well.
Pip Stocks is BrandHook CEO.
Further reading:
Image copyright: loganban / 123RF Stock Photo