On a lighter note – Telstra launches latest out-of-home campaign
Telstra has announced its newest out-of-home campaign, taking out signage and billboards across major cities to with a humorous look at reliability, coverage and speed.
Telstra is launching its latest campaign today with The Monkeys and R/GA Sydney. According to Telstra, the campaign revolves around contextual, topical and pop culture-based messages across digital and out-of-home.
Telstra is looking to appeal to a sense of humour for this campaign, with some of the new tag-lines reading: 'A network more reliable than dad's shortcut', 'a network with more coverage than the election', and 'a network faster than a reality TV relationship.'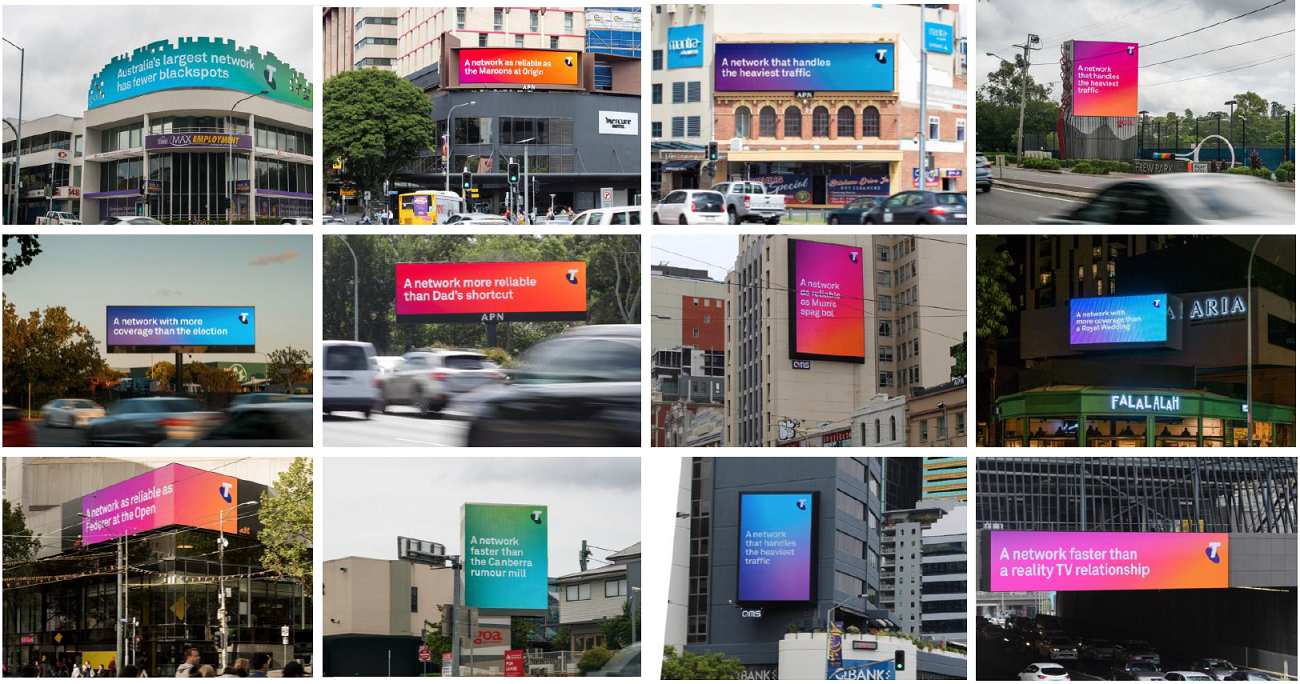 "Our new campaign reframes our network capabilities in a warm, friendly, authentic way that we hope will make people smile," says Telstra Group executive of media and chief marketing officer Joe Pollard.
The emphasis for Telstra's latest campaign will be out-of-home, taking out billboards, bus shelters, train stations and shopping centre modules in Sydney, Melbourne, Brisbane, Gold Coast, Perth, Adelaide and Canberra. The campaign will also be distributed across digital mainstream and social media.
"The campaign builds from our brand promise to create better ways to empower everyone to thrive in a connected world," says Pollard. According to Telstra, the campaign is designed to be highly visible in public places where customers are most likely to be using their mobile phones.
Last year Telstra seemed a little more focused on showcasing a high-tech Australia – partnering with The Monkeys to deliver its 'A New Kind of Network' TVC, featuring Australians enjoying their everyday lives with the use of connected technologies such as AR and driverless cars.
Telstra also partnered with R/GA in 2017 to build on it's 'Thrive On' campaign, following the story of an elderly couple as they live in a 'Smart Lighthouse' equipped with motion activated light fixtures and remote control of the lighthouse via smartphone.
Shifting to a lighter note this year, Telstra will be targeting the 'urban metro' demographic with an appeal to the playful.
Further Reading: