Chinese Food: a lesson in going viral no brand should follow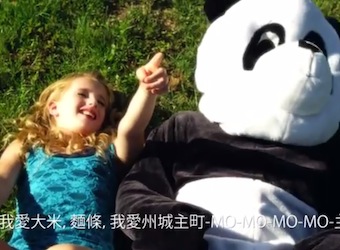 Is it hard to go viral? Only if you want to keep some respect, it seems. From the same production company that brought you 'Friday' by Rebecca Black (remember that?) comes the hit new song 'Chinese Food' by overnight (literally) teen sensation Alison Gold.
As with Rebecca Black's blast into stardom, these videos are a marketing tool for PMW Live, which, according to itself, is, "One of the best Los Angeles music management companies and talent agencies."
'Chinese Food' had a few hundred thousand hits yesterday when we checked, and it's now over two million. And, it is just the latest in a long line of music videos starring teenage girls and a rapper (always the same guy) that appears half-way through. That means: hours of questionable entertainment. Not advised.