Coca-Cola pledges to fight obesity in Australia with smaller serving sizes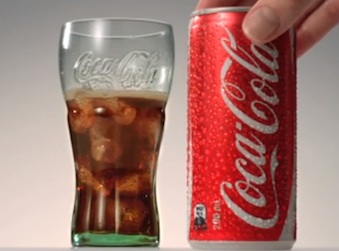 Coca-Cola Australia has announced it will commit to help fight the issue of obesity in Australia with a television commercial that aired nationally last night. The announcement addressed the issue of obesity and the actions Coke is taking, which includes increasing low kilojoule options and providing smaller serving sizes. The campaign will be supported by print and online advertising.
The beverage giant is pledging to:
increasing the availability of smaller portion sizes,
offerer a wider selection of low-kilojoule beverage options and raising awareness of  low-kilojoule alternatives,
provide transparent nutritional information in more places, including vending machines, and
help inspire Australians to get moving, by partnering with the Bicycle Network, a not-for-profit organisation in supplying bicycles to local communities.
"Overcoming obesity will take action from all stakeholders working together, including Coca-Cola," says Phil Roberts, commercial and franchise director of Coca-Cola South Pacific.
"We believe Coca-Cola has an important role in providing more beverage choices, including more choice in serve sizes and low-kilojoule options, clearly communicating the kilojoule content of our products and supporting community-based physical activity programs."
"These initiatives, as well as our existing policies and involvement in the 'Healthier Australia Commitment', demonstrate how serious we are about being part of the solution to obesity," he says.
http://youtu.be/941oBStyIZ8