Detective Pikachu and Deadpool – a master class in content marketing
As both an avid film industry participant and marketer, it baffles Jay Bedi that even three years on marketing professionals let the blockbuster Deadpool film duology's marketing strategy and its multi-industrial applications slip by unnoticed.
The film industry continually outputs products which rake in globally significant profit. While sequels leverage their predecessor film's likeable branding, new films with no prior market leverage seldom guarantee profit. But 2016's Deadpool is the exempt, creme de la crème, which won over record-breaking sales and consumer hearts through deploying innovative marketing that broke the mould.
This, however, is largely attributable to the cunning marketer-by-birth, Ryan Reynolds. His recent Detective Pikachu (2019) is just the latest victim of his (un)usual marketing antics as he leaked 100 minutes of the movie online.
Um…. Attn @DetPikachuMovie @warnerbros https://t.co/UF7qYtKOYV

— Ryan Reynolds (@VancityReynolds) May 7, 2019
In all fairness he's simply exercising the oldest page from 'marketing 101' – giving the audiences what they want. But did giving them essentially the product itself for free cease profit? Apparently not. Detective Pikachu currently stands tall, grossing more than US$400 (AU$572) million worldwide.
Bold marketing moves are not new for Reynolds. In fact, one could call this is tame compared to his Deadpool franchise campaigns. And the bold innovation behind Deadpool's marketing poses learnings for any and all marketers to learn from and apply to their own industry.
Culture jacking – only the right content fosters engagement
In a nutshell, Deadpool's marketing strategy was essentially, 'banter, banter and more banter'.
Due to the film's low marketing budget, producer and lead actor Reynolds also worked closely with 20th Century Fox marketing for an unconventional approach – one shifting from a reliance on high expenditures toward eye-catching content.
From fourth-wall-breaking trailers to parodic YouTube videos, the campaign engaged its Millennial target market through witty, pop-culture referencing, promotional video content. Whether it be social media uploads or television appearances – Deadpool deployed a new level of extroverted marketing.
Related: Why marketers need to stop speaking to Gen Z as if they are Millennials »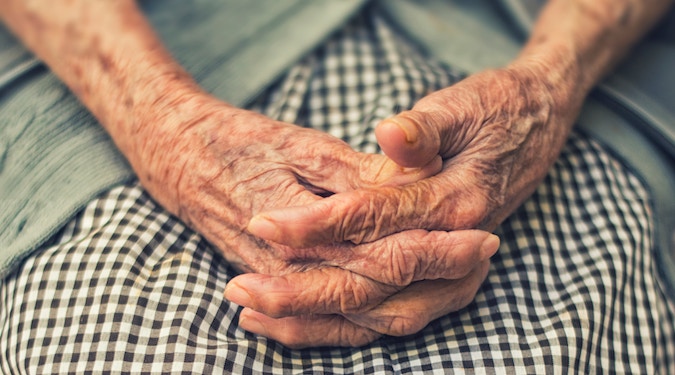 The campaign strategists understood that comedic content referencing real-world events and trends would allow the film to make its mark in Millennial minds. This perfectly exemplifies the marketing team's in-depth understanding of its target market, they knew their target market's interests and dared to dream up bold promotional content. Building content geared towards an audience is merely the start, ramping up the content's relatability factor is the key to standing out.
Breaking the fourth wall: capitalising product individuality
Prior the release of Deadpool (2016), the franchise was relatively unknown, particularly compared to superhero movie franchises like Spiderman. Deadpool established its own unique, foul-mouthed branding thanks to the character's famous tendency to break the fourth wall and communicate with the audience directly. 
Deadpool's marketing team recognised this character-exclusive trait as an asset and weaved it into promotional activities. The 20th Century Fox domestic marketing president at the time, Marc Weinstock, realised the new-found freedom it gave their campaign. This unique character allowed for a tightly-budgeted promotional run, as the marketing content could hence create content that wasn't movie based, but Deadpool-based.
This unique product capability was arguably the foundation of its overall success. This shows that a service or product's unique selling proposition (USP) has a marketable potential which deserves more than a mere advertisement. Marketers can promote this product uniqueness by creatively integrating it into promotional activities altogether.
Tailoring the love – market segmentation
Due to a common 18-24 target demographic, 20th Century Fox and V Energy launched a partnered marketing campaign for Deadpool 2 (2018). The campaign included a limited-edition Deadpool flavour V Energy drink, among other promotional items. 
For Deadpool 2's marketing, the superhero's face wasn't plastered on just any V-Energy drink bus-stop poster, they were strategically placed outside university transit stops. Additionally, the posters displayed subtext encouraging student successes with the trademark Deadpool sexual double-innuendo. Similarly, adverts were devised to target specific market segments – including a version catering to 9-5 office workers, which was displayed in CBD locales.
The fact that these ads considered geographic specificity down to suburbs captivated audiences by standing out from the usual, nationally generic adverts. Additionally, this tactic successfully advertised to both demographic and geographic market segments simultaneously. Such promotion exclusivity catering to specific market segments was appreciated, perceived as though that demographic was receiving extra care. A tactic even applicable when marketing products of other industries.
Never done before? So what?
Marketers often forget the vast possibilities available at their fingertips for touching a target market's hearts. And with it, an often-overlooked rule – remembering to have fun with it.
Despite being a gory, crude, R18+ rated franchise, Deadpool secured a 2016 Valentine's Day release date. While the plot had an underlying romantic motivation – the primary story was good old-fashioned revenge. The marketing team, however, turned the tables on its Valentine's Day release date, and released a rom-com positioned poster.
While these unprecedented manoeuvres risk creating product misperceptions and distaste, Weinstock stated that "people were just getting" Deadpool's in-your-face marketing. This serves a reminder that marketing is ultimately only limited by the marketer's imagination. Remember – toying with your audience to warp and twist their perceptions can also make your product effectively stand out.
Deadpool's bold, deliberately controversial tactics poke at potentially sensitive cultural topics and indeed risked offending audiences. This strategic direction proved rewarding and received global appraise, an identical marketing phase was repeated for Deadpool 2. The duology's marketing strategy not only proved that bold is brave – but that the pay-off is substantially greater. The franchise marketing genius stands testament to the fact that if you understand your target market well enough, and you dare to innovate – the sky's the limit.
Jay Bedi is screenwriter and founder at Nylero
Further Reading:
Image credit: Deadpool and Detective Pikachu posters