Does the rise of the CXO spell trouble or opportunity for the CMO?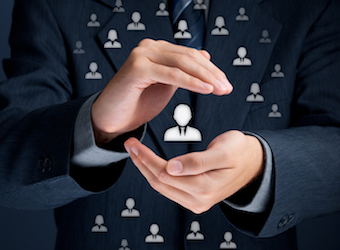 To distinguish oneself in a saturated market, businesses over the last few years have begun to embrace the fact that the customer's experience with a brand can differentiate it from its competitors and encourage customer loyalty, and the CMO will have to evolve or risk relegation.
The responsibility of a 'chief experience officer' (CXO) is largely to ensure that the business' primary focus is the customer. A CXO is responsible for curating and maintaining a technology-appropriate, holistic user experience. This means not just ensuring that every touch point stays consistent, but also by making sure the business is delivering a product or service that embodies the customer experience values.
Michel Van Woudenberg, vice president of CRM for Asia Pacific at Oracle, says that in the last three years he has seen an increase in brands embracing customer experience as a way to stand out from competitors, and during this time Oracle have been working with a number of CXOs to devise customer experience strategy using the appropriate tools and solutions.
"It's all about ensuring that from a customer perspective – that is, looking at the business from the outside-in – every touch point a customer has with you, in terms of brand, physical or digital, are organised and orchestrated in such a way that they maximise the relationship and don't break the brand values," he says.
For some companies, the CXO is a natural progression from the CMO, says Van Woudenberg.  However for other organisations the chief technology officer is the better choice. Van Woudenberg says it depends on the skills of the individual, and needs of the organisation.
This doesn't necessarily mean that the role of the CMO is in trouble, he says. "In some cases the CMO has been promoted to CXO, or is given wider responsibilities by moving up a level. This is a testament to, and recognition of, the role is more important and/or the individual is able to take that greater responsibility."
"In the old world, you had a product and then marketing went out and shouted about it. In the new world design, branding, marketing and engagement fill all these functions and are much more intrinsically linked," Van Woudenberg says.
"Apple and Starbucks are poster children of really pushing customer advocacy to the point that it allows them to be much more profitable. They sell similar products next to a competitor, without having to buy organisations or spend an enormous amount on marketing.
"Focusing relentlessly on the customer means these organisations have been able to grow faster than their competitors."