Five fears marketers should face immediately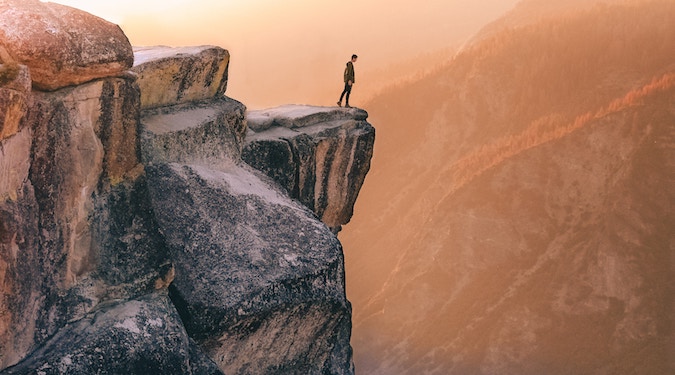 Courageous marketers are beginning to break barriers in many areas – not for fun, but because they have to, says Matt Zilli. It's the only way to successfully ride today's rapid cycles of change and continually increase engagement with customers.
This article was sponsored by Marketo to let readers know about its small team success kit »
The time to act is now.
Marketers must move boldly and eliminate fears in these five areas if they are to stay relevant. Here's how to start:
1. Fear of technology 
The sheer volume of marketing data today is both daunting and exhilarating. Marketers need to get their arms around their available data and listen to what it can tell them – yet most marketers have only 30% of their technology stacks integrated. That means all those fancy marketing technologies you've invested in see only a sliver of the overall picture, which means you probably see only a sliver of the picture too. Fearless marketers are not afraid of tackling complex technologies, bringing them together and finding hidden insights in the data that other marketers would miss.
2. Fear of personalisation
Most marketers would agree that betting on personalisation is going to pay off, much more than 'batch and blast' campaigns. The fear of personalisation creeps in when the sheer scale of the matter raises its head. So, start small. Make sure you know your customers deeply and understand what they expect of your company. Then figure out what need be personalised and the objective you hope to achieve – such as increased follow-on sales or upselling.
Finally, pick just three or four things to personalise that can help meet that objective, and put them in place in a single channel, campaign or marketing tactic. Granted, personalisation is big, and even a small dip in the pool takes a decent amount of resources, but there is no payoff until you start somewhere.
3. Fear of AI
Artificial intelligence (AI) is an area that is fraught with fears. What marketer would ever allow a machine to take control of their message? Yet we have more data than any of us can ever consider, so we must find opportunities to use AI to extend our own effectiveness. This starts with education so that the organisation can begin to prepare for when AI is the norm. Then, as with personalisation, deployment should proceed in small steps. Don't force AI, pick one use case to try in a low-risk fashion, then build the expertise and the business case for proceeding with AI in other areas.
4. Fear of partnering
Marketing needs to own or influence the end-to-end customer journey, with all its customer touch points. But even a fearless marketer can't do it alone. Partnerships across the business are imperative, particularly with sales, service and other customer-facing teams. Everyone involved, not just marketing, needs to abandon their fears of losing their turf to build partnerships based on give and take, with no 'first among equals'. Yet the marketer is the one who must lead the charge in making partnerships happen by being the loudest, most efficient and most impactful megaphone for end-to-end customer engagement.
5. Fear of proving your worth
Finally, courageous marketers must break barriers by proving marketing value and how marketers contribute to growing revenues and profits. Years ago, it was impossible to prove marketing value, but the digital world has helped us shine a light on things like contribution to pipeline and revenue, defending marketing's value. Now, it's time to play offence. These days, the fearless marketer seeks out this debate and has the tools, measurements and analytics in place to not just defend marketing's budget but to get even the most sceptical board of directors to give marketing more.
Fearless marketers are not a rare breed. The capacity is in all of us. The tools to support fearless marketing are available. All that is needed is the will to act.
Matt Zilli is vice president, go-to-market (sales, customer success, consulting) at Adobe
Small teams in high-growth organisations are the heroes of the marketing world! This describes many of Marketo's customers, so it has put together a collection of its best resources to help small teams drive scale and revenue »
Image credit:Leio McLaren (@leiomclaren)