Four-screen planning brings new opportunities for adaptive brands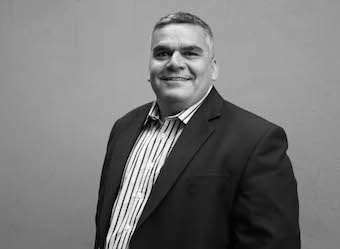 The four-screen scenario for brands requires some radical rethinking of brand engagement, writes Victor Corones, chief investment officer, IPG Mediabrands.
For the first time in 58 years the number of TVs in Australian households is in decline. To be more precise, there are 12.5% fewer of your normal, in-the-lounge-corner TVs in our homes than there were a year ago. We all know what's happening – it's the availability of new static and portable devices that allow us total flexibility in what, how and when we want to watch TV and video content.
Time spent in front of a traditional TV set is eroding as viewers turn to new ways to access TV content at a time and place more convenient to them. The market is moving rapidly in the IPTV space. TV content is now being distributed in so many ways that it is important to understand required shifts in messaging by device to truly create meaningful experiences for people.
The four-screen scenario for brands really requires some radical rethinking of brand engagement starting right at the top with TV planning and moving all the way through to the nuances of the creative work to take maximum advantage of the engagement people have with the particular device, or devices, they are using at any one time.
In planning, brand teams need to move from TV planning to screen planning. This means we must understand our targets' behaviour, understand screen efficiencies and how they work together, understand each screen's effectiveness in delivering against brand measures, and ensure that key messaging and creative content accounts for these variations.
Rather than take the view that the new screen planning is a new level of difficulty, the opportunities are significant. If we get these new combinations right they deliver incremental reach, improved advertising cut-through and an improved pricing structure versus the traditional TV model.
Many advertisers are already moving to a screen-planning model so the biggest shift now is in creative strategy development. Our creative themes need to be adaptive to capitalise on each screen's nuances. Messaging created for linear television should evolve to take into account new behaviours such as increased multitasking, increased attentiveness in the online environment, sole viewing on more personal devices, ad skipping in a playback environment, social network behaviours around TV programs, binge viewing and the downloading of illegal content.
The changing video environment provides new challenges but brings with it great opportunity to evolve the way brands are communicating with customers.
Victor Corones is chief investment officer at IPG Mediabrands Australia.