Guinness pulls sponsorship over gay rights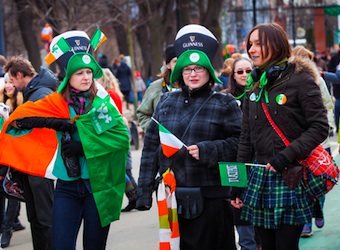 Guinness has pulled out of New York's St Patrick's Day parade after gay and lesbian groups were excluded, costing the organisers of the event a key sponsor.
"Guinness has a strong history of supporting diversity and being an advocate for equality for all. We were hopeful that the policy of exclusion would be reversed for this year's parade," the brewer said in a written statement issued by a spokesman for its UK parent company, Diageo.
"As this has not come to pass, Guinness has withdrawn its participation. We will continue to work with community leaders to ensure that future parades have an inclusionary policy," Guinness said.
On Friday, two other major beer companies, Sam Adams brewer Boston Beer Company and Heineken also dropped their sponsorship of parades in Boston and New York over the issue.
New York Mayor Bill de Blasio and Boston's Irish-American mayor, Marty Walsh have also chosen to skip their respective city's parades due to the organisers decisions to ban gay and lesbian activists from marching openly.
Image credit: Alexander Tolstykh / Shutterstock.com