Herald Sun to erect pay wall in March
Melbourne daily paper the Herald Sun will introduce a freemium model for its digital products in a matter of weeks following in the footsteps of News Limited stablemate, The Australian.
The Sun, which commands the fifth largest Australian online audience among digital media brands, announced plans this morning to put the pay wall up in March as part of a new multimedia package combining a new website, mobile site and iPad app for subscribers.
No pricing information has been released for the 'Digital Pass', which will provide access to premium content including opinion, exclusive news, sport, entertainment and analysis. Breaking news and content that is widely available from other sources will remain available to all users.
Herald and Weekly Times managing director Peter Blunden says readers are searching for trusted sources that provided a stronger sense of belonging and connection to their community.
"Victorians have been turning to the Herald Sun as the most popular and most trusted source of news for generations; we are now providing the tools to see this continue in the decades ahead – whenever and wherever readers desire," Blunden says.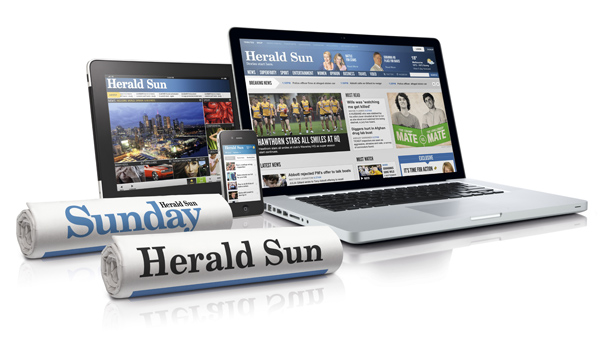 The upgraded website at heraldsun.com.au will include a new design and more interactive functionality. The new site will feature 'SuperFooty Live HQ', a 'second-screen experience' for AFL fans, 'TrueCrimeScene', anchored by veteran detective Charlie Bezzina, and more video, photo and lifestyle content.
The launch will be supported by a marketing campaign across TV, press, digital display, digital performance and search media worth more than $5 million.
Since Rupert Murdoch announced News Corporation's intentions to launch digital subscriptions in 2009, at least 75 newspapers around the world have begun charging for online journalism.
Fellow News Corp publications The Times and Sunday Times have increased overall print and digital circulations and earned more revenue from the subscription model than the old display advertising model, according to the announcement.