How a Monash Business grad built a New York coffee empire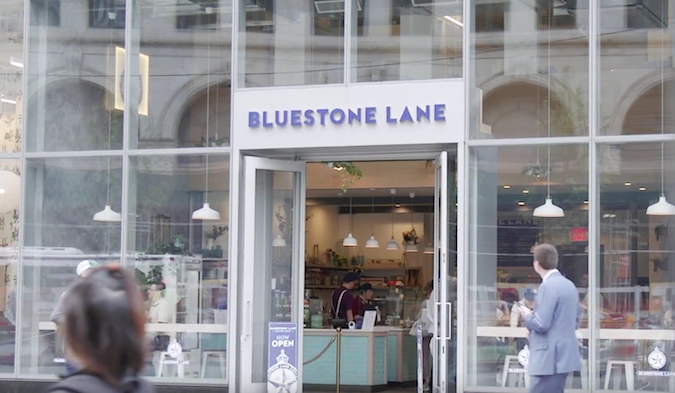 Nick Stone recalls how understanding the perspective of the customer and thorough knowledge of the competition carried him through to a successful café empire in the United States.
This article was sponsored by Monash Business School to let readers know they can watch Nick's story here »
When Nick Stone, founder and CEO of Bluestone Lane and Monash Business School alumnus, moved to New York in 2010, he wasn't planning on tackling the world's toughest coffee market.
The former banker and AFL player didn't have a background in hospitality. But he saw an opportunity to bring to New York what he missed most about home – the Melbourne café culture.
"I didn't really appreciate how special the Melbourne and Australian coffee and café culture was," says Nick.
"So when I looked at providing this need for me personally, I absolutely had an objective view."
Stone now has cafes in Manhattan, Brooklyn, Philadelphia and New York State, with other locations planned. But in deciding to dive headfirst into the gruelling hospitality industry, he says his first goal was to "try and not lose money, instead of making money".
This realistic approach came from his corporate finance and strategy experience with the ANZ group and UBS investment bank, as well as his Monash Business School education.
Nick also knew the importance of standing out in a saturated market and created Bluestone Lane purely from the perspective of the customer. He thoroughly researched his competition, spending many hours in Starbucks noting the customer behaviour.
He also believes his enthusiasm and sincerity has carried him through – a value instilled in Australian culture and one that he believes resonates with New Yorkers.
But authenticity alone didn't building Nick's coffee empire. Nick reached out to experts in a number of fields, from real estate to marketing. His advice to aspiring entrepreneurs is to "give it a go – but don't just jump straight in". "Do your analytical work, do your homework," Nick says.
"That bandwidth, education and insight really helped us navigate, so that we could create a compelling value proposition."