Is three a crowd in the home improvement market?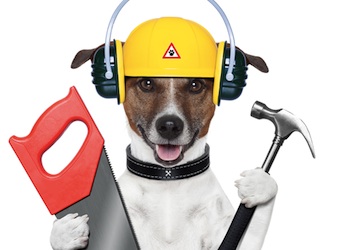 Two-thirds of the Australian population buying something every year from home-improvement market leader Bunnings, and the introduction of Woolworths-owned Masters Home Improvement has apparently done little to eat into the market share of rival chains.
But the new kid on the home improvement superstore block is slowly growing in popularity  with the latest figures from Roy Morgan Research indicating that Masters has been increasing its customer base consistently over the last year, with 8% of Australians aged 14 or over having bought something there, which is up 3% from a year ago.
The affects of the new store aren't being felt too deeply by main competitor Bunnings, with consumers paying an average of seven visits to the store per year, compared to just three by Masters shoppers.
Fellow competitor Mitre 10 hasn't seen much change over the last year,  with 17% of the population buying something there each year and averaging five trips to the store annually.
Industry communications director at Roy Morgan Research, Norman Morris, says on the research results, "Since opening nearly two years ago, Masters has almost 30 stores and is now trading in most Australian states. Its association with the reality TV program House Rules would also be boosting its profile. However, its lack of impact on customers at Bunnings and Mitre 10 suggests shoppers have added Masters to their retail repertoire rather than stopped shopping at its competitors.
"With the increased level of competition in the hardware field, it's no longer just about wheelbarrows, nails and power tools. Masters is appealing to customers who want to change or improve their home décor as well, with a large range of decorating products on offer and even a section dedicated to 'Ideas & Inspiration' on their website," he says.