McDonald's trials home delivery in Sydney to mixed reviews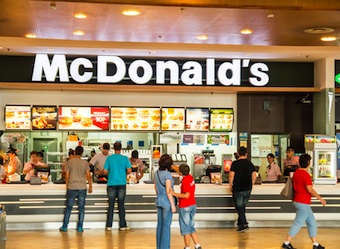 Fast-food giant McDonald's is trailing a delivery service from one of its Sydney stores in North Parramatta.
The delivery service is modelled on the successful services already running throughout  Asia, including Singapore, Malaysia and Korea. A McDonald's spokesperson told The Sydney Morning Herald the location of the store was chosen based on the population, density and accessibility of the area.
North Parramatta's McDelivery service will offer 'family value' packs containing hamburgers, soft drinks, chicken nuggets and fries (with the option of side salads) between 5pm and 9pm every day and will charge a $4.95 delivery fee plus $25 minimum spend. The service commenced on November 27 and had so far been "well received" according to McDonald's.
The delivery service in the has already received media attention over concerns it will increase the rates of obesity in lower socioeconomic areas like North Parramatta.
Image credit: Radu Bercan / Shutterstock.com