Media Monday: Fairfax to float Domain(?); Channel Ten sinking fast; News Corp launches immersive long-form content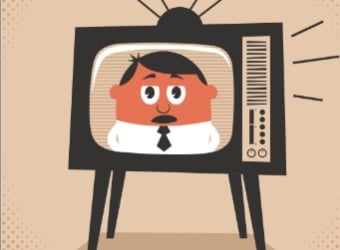 The Australian is reporting that Fairfax is looking to float Domain in 2015 at a lazy $500 million (good grief). Speculation has been growing for a while, but Fairfax is denying that there is any truth the the claims.
And speaking of Fairfax, the Fin Review is reporting that merger talks between Radio 2GB and Fairfax Radio have collapsed. The main issue is reportedly 2GB shock jocks Alan Jones and Ray Hadley saying that did not want be part of the deal…how awkward.
Channel Ten's  So You Think You Can Dance has gone from bad to worse, after the show  moved to a 7.30pm time slot to avoid direct competition with its reality rivals, but still only managed 378,000 viewers according to preliminary overnight metro ratings from OzTam. This is a slight improvement from the 313,000 viewers in managed last week, but nevertheless, things still aren't looking great for the struggling show.
Network Ten actually registered its lowest audience share last night since the introduction of OzTam in 2001 with a meagre 6.4%. That was compared to ABC1's 11.1%, Seven's 29.6% and Nine's 26.4%.
Channel Seven's Sunday Night's  exclusive interview with INXS drew 1.910 million viewers and was the most watched show of the night. Seven's My Kitchen Rules continues its ratings blitz with an audience of 1.730 million metro viewers, beating rival Channel Nine's The Block: Fans v Faves which scored 1.327 million at 6.30pm.
Nine's Fat Tony & Co launched last night to an audience of 1.379 million viewers for the first episode, however the second episode only sustained 1.236 million.
Parenting site Kidspot.com.au has announced it is expanding into print this weekend with a brand new section in The Daily Telegraph. 
"Parenting is not a tiny niche of baby-obsessed mothers anymore. Family lifestyle is a broad, multi-layered category relevant to the millions of mums and dads in Australia raising the next generation of toddlers, preschoolers, school kids, tweens and teens," says The Daily Telegraph's Saturday editor Jeni O'Dowd.
The addition of Kidspot is part of a 'continued evolution' for The Daily Telegraph on Saturday, to have more specialised content categories to help its readers plan their weekend. The multi-platform offering also allows for more innovative and creative advertising opportunities.
The section will be part of a revamped Best Weekend lift out with its own cover and masthead. Kidspot is currently one of Australia's leading parenting verticals with a unique audience of over 900,000 women, according to Nielsen data.
News Corp Australia has sent welcome signals for long-form online journalism with the launch of The Australian's 'Cinderella Man' feature via the 'Captivate' platform.
The New YorkTimes pioneered this form of story telling with its Pulitzer-winning 'Snowfall' story two years ago.
'Cinderella Man' the story of Alex Leapai and his journey to become Australia's first World Heavyweight Champion in boxing and was featured in The Weekend Australian on Saturday.
This is News Corp Australia's first major feature conceived and executed on the platform that activates a fully-immersive reader experience through a combination of compelling writing, photographs, video, audio and graphics.
The Australian CEO Nicholas Gray said in a statement: "We are redefining the way our readers consume our stories across our digital platforms. Through 'Captivate', we are able to integrate audio, visual and written content of a story in a highly captivating and engaging way.
"The use of 'Captivate' underscores News Corp Australia's faith in the value of quality journalism in the digital age and our commitment to the continued evolution of our newsrooms to ensure we are providing our audiences with compelling storytelling in whatever way they choose to consume it,"he said.