Name change for AOL may be on the cards in rebrand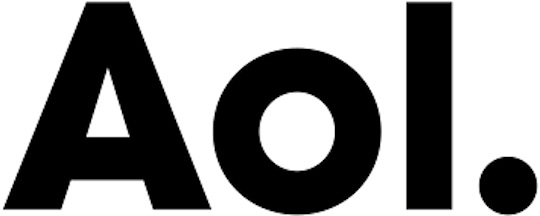 The iconic internet-era brand 'AOL' may soon be a thing of the past, much like the days of dial up internet, with which the former internet giant's name is still strongly associated.
That's the problem, according to AOL chief marketing officer Allie Kline.
Kline identified a major need for AOL to find its brand and invest in it, even if that means shedding the name 'AOL.'
"I actually don't think there's a bad choice, but we have to make the choice. Are we going to keep the AOL brand or are we going to bring a new brand to market?" Kline told Business Insider
Kline revealed that many people, including employees, were unaware that the company owns popular publications, such as Huffington Post and TechCrunch. Instead many still associate the brand name with the beginning stages of the internet revolution, when AOL and its mail service were major players.
Regardless of whether they drop the name or not, Verizon appear to be committed to supporting the company, with Kline saying that investment will be focused on in its mobile and video operations.
"Is AOL the right brand? If it is, let's invest in it, and if it isn't, let's figure out what is. But either way, not investing in the brand is not an option," Kline said.
The uncertain future of the name is largely a result of internal research, which was split evenly down the middle between keeping the brand and eliminating it.
Leading brand expert and marketing consultant Mark Ritson agreed that AOL was in need of a "clean up," but is in a strange situation because it has very strong brand awareness, but has an image widely seen as out of date and a business failure.
"Now that it is part of Verizon, there should be a major restructuring of the AOL divisions and a very concerted brand cull. But this is a move that should be made by Verizon executives, not vested AOL people. It's time to take out the knife and cut back brands to release growth and profit," he told Business Insider.