NBN wants to be a "visionary and purpose driven brand"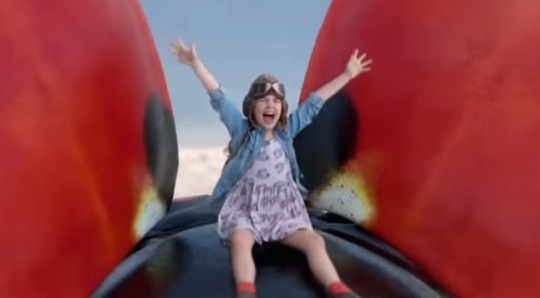 The National Broadband Network (NBN) has launched a new campaign this week with the aim of inspiring Australians to look to the future.
The campaign aims to position NBN as a "visionary, purpose-driven brand". Targeting Australians' "hopeful attitudes and optimistic outlook on the future", the campaign was designed to "pave the way for a smooth roll out", exciting and inspiring people about how the NBN can improve their lives as well as their families and communities.
Below is a 60-second spot titled 'Ladybird' in which a young girl uses the power of the NBN to pursue her dream of flying.
NBN CEO, Bill Morrow, praised BWM Dentsu, the agency behind the campaign and NBN's recent rebranding activity. "The brand architecture, the visual identity work that has been carried throughout the organisation and this new brand campaign, are just brilliant," he said.
Significant focus has also been given to engaging NBN staff in an effort to re-energising the multitude of staff on the cutting-edge direction.
The new brand architecture was developed by NBN and BWM Dentsu around the core brand values of 'Inspiring, Inclusive and Committed'.
Rob Belgiovane, BWM Denstu's group chief creative officer, said the process started by looking internally at NBN to develop the brand direction. "From there, the visual identity and campaign were developed so the direction was clear from the beginning. We are excited to show Australians the new identity over the coming weeks."
The integrated campaign consists of TV, cinema, radio, digital, press, OOH outdoor and social.
Following years of political debate, this campaign marks a significant departure from previous, rational NBN marketing efforts.
Let us know your thoughts in the comments – is this the right brand direction for the NBN?