Four beer brands in hot water as watchdog pulls underage ads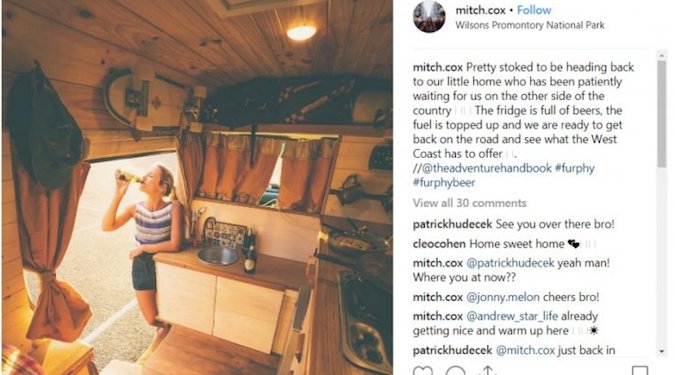 Beer brands including XXXX, Summer Bright Lager and Furphy have been forced to remove ads that violated age-related alcohol advertising rules.
The Alcohol and Beverage Code (ABAC) adjudication panel found that beer brands XXXX, Summer Bright Lager, Wilde Beer and Furphy had breached advertising rules through the use of social media influencer campaigns.
The complaint came from Cancer Council Victoria following the discovery of the brands using social media influencers to promote their products through paid production placements on Instagram and Facebook.
According to industry-developed rules, alcohol companies may not feature adults under the age of 25 unless the model or influencer is unpaid and features only in an 'adult-only setting'. Additionally, ABAC held under the code that social media influencers with business accounts must restrict their followers with an age gate to over 18 years of age.
Cancer Council Victoria's alcohol legal policy adviser Sarah Jackson chastised the alcohol brands, calling the combined marketing efforts "incredibly irresponsible.
"Today's decision shows that these alcohol brands have been flouting their own rules by engaging social media influencers aged under 25 to promote alcoholic beverages on the influencers' own social media accounts.
"They know these influencers have huge followings and that young people are impressionable to them.
"Alcohol brands are eager to market their unhealthy products, which are known to increase the risk of cancer, to young people and will go to great lengths to develop positive brand relationships from an early age," says Jackson.
According to Cancer Council Victoria drinking alcohol increases the risk of mouth and throat cancer (larynx and pharynx), stomach and esophageal cancer, bowel cancer, liver cancer and female breast cancer. "Even small amounts of alcohol [increase the risk of cancer]," says the Council, "but the more you drink, the greater the risk."
Jackson says while the Council welcomed the decision to remove the offending advertising material, it was not enough.
"By now, influential endorsements for alcoholic products are likely to have appeared in the social media feeds of thousands of kids.
"We need to stop alcohol brands from using young social media influencers as a way to reach young people and endorse their alcoholic beverages altogether. The only effective way to do this is through Government regulation."
Beer brands doing it right: