Art to become a rare and precious skill – Hays' traits of marketing greats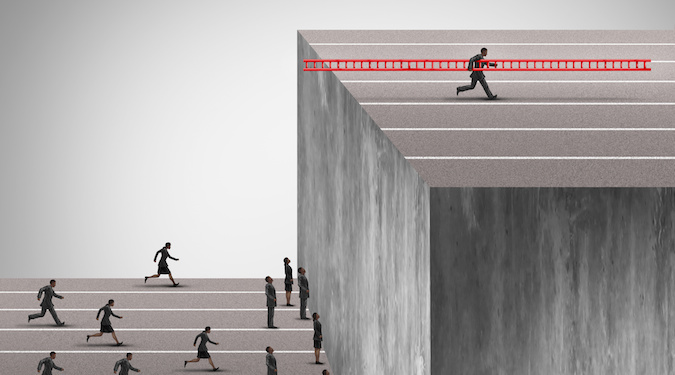 Hays surveyed 400 marketing directors to form its new report, advising marketers on the traits they need to advance their careers.
Recruitment agency Hays has released the 'DNA of a Marketing Director' report, aiming to advise marketers on reaching the top echelons of their industry. The report is based on a survey of over 400 marketing professionals in Australia and New Zealand. According to Hays, CEOs are increasingly relying on their marketing directors "to understand and deliver digital transformation."
"We found the biggest business challenge facing marketing directors is improving the customer experience (47%)," says Susan Drew, senior regional director at Hays. "Followed by keeping pace with technology advances (41%), harnessing and interpreting data (40%) and implementing digital platforms and tools (39%)."
The report found that less than half (46%) of marketing directors surveyed had only worked in marketing prior to their current roles and only 26% are qualified with a degree in marketing – 30% hold a business, finance, commerce or economics degree; 14% an arts or humanities degree and 13% a communications or public relations degree.
According to the Hays' report, 65% of marketing directors are women and 82% are aged between 31 and 50. Aspirations seem low among marketing directors however, only 26% of respondents say they aspire to take on a bigger marketing role and 17% say they aspire to be CEO.
Although long hours and hard work appear as consistent traits throughout the profession, – 43% working between 46 and 55 hours and a further 23% working between 56 and 65 hours – when asked if they would still choose a career in marketing given the opportunity for a do-over, 77% said yes.
"I read somewhere that the future marketer needs to have the head of an engineer and the heart of a poet. In a future dominated by science and technology, the art will become a rarer and more precious skill that the great marketers will wield," says Brent Smart, chief marketing officer at IAG.
Further Reading:
 Image copyright: lightwise / 123RF Stock Photo